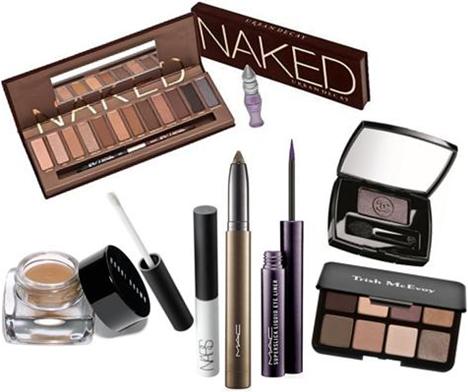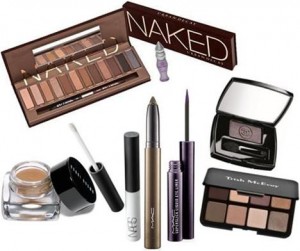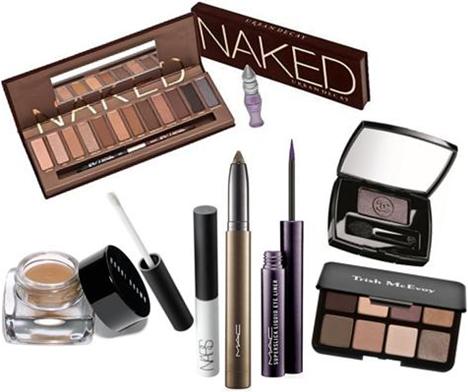 The eye area is the most sensitive part of the face as the skin surrounding it is the thinnest, and is prone to wrinkles and dryness when not cared well. Hence, eye moisturizers, eye cleansers, and the likes are all a rave when it comes to maintaining the youthful aspect near the peepers. However, eye makeup like mascaras, eye shadow, and eye liners are all loaded with tons of chemicals that don't only damage the skin around the eyes, but also bring about issues in the user's health. Here is what some of your favorite eye products contain:
Mascara – Dubbed as the magic wand, it is every girl's must have for an instant oomph to the peepers as it adds volume to eyelashes, creating a more magical effect to the eyes. But did you know that this magic wand isn't very enchanting at all? Mascara actually contains certain chemicals that can cause skin irritation and skin redness near the applied area. These chemicals are not only harmful to the skin as they also cause adverse effects to the body. They imitate hormones, hamper its natural processes, and may cause issues with the reproductive system. The chemicals that it contains include parabens, synthetic dyes, and synthetic colors. Paraben chemicals include Ethyl Paraben and Propylparaben, which are both known for the allergic reactions that it can cause to the applied area. Synthetic colors, labeled as FD&C or D&C are also known carcinogens present in most cosmetic products. On the one hand, polybutene is obtained from petroleum, and is widely used as a bonding agent. Dioxane, another carcinogen, is a product found in mascaras, and it is often listed as PEG-10 Dimethicone, Laureth-12, and PEG-30 Glyceryl Stearate. Dioxane is known to trigger cancer cells in breasts and in the brain.
Eye Shadow – Eye colors never fail to add boost to one's beauty. They're best in highlighting one's eye features and hiding its flaws. Eye shadows are incorporated with synthetic dyes that make its colorslast longer. Apart from synthetic dyes, coal tar, another petroleum derived product, is also used to make eye shadow to make the color stick to the skin for several hours despite its exposure to sweat and water. It has been noted that the amount of coal tar is determined according to its color. For instance, a light colored eye shadow has lesser coal tar dye while a dark colored eye shadow has higher levels of coal tar. Usually, coal tar is labeled as Phenylenediamine in most lists of cosmetic ingredients. In laboratory tests, scientists found that this particular chemical causes tumors, specifically in the lymph system. It also causes rashes to people with sensitive skin and can even cause eye irritation and vision problems when exposed to large amounts.
Eye liner – Eye liner comes in two forms, liquid and non-liquid. Liquid eyeliner is the rage these days as it provides precision and ultimate color to certain eye areas. It is the primary makeup used when creating cat eyes, smoky eyes, and winged eyes, and any other eye tricks out there that only makeup experts know how to identify. Sadly, there's more to colors and eye tricks on your favorite eye liner brands and these include chemicals. First of all, eye liners have nanoparticles or very small particles in its formulation like copper oxide, zinc oxide, and silver. These chemicals aren't only known to cause health hazards, but are also known to cause harmful effects to the environment. Scientists have noted that a 24 hour use of eye liners can release these nanoparticles to the environment, causing poison to its inhabitants. Although eye liner is not much of a threat when it comes to one's health, it can definitely cause irritation and rashes to the applied area. It can also damage contact lenses when not used properly.
Eye Creams – Surely, having youthful skin around the eye area is a surefire way to fool other people that you're like 5 years younger than your real age. While this may be possible, you can't fool your body, especially when it's taking a toll on the chemicals found in your eye creams. In fact, it can wrinkle your skin faster in the long run. Two of the most damaging chemicals found in your favorite eye creams include Methylisothiazolinone and BHA or butylated hydroxyanisole. These products are primarily present in most of your cosmetics and bathroom goodies as they preserve the products' ingredients and regulate its acid levels. Both products are also known to cause severe allergic reactions that can range from simple redness and irritation to blotches and swelling of the skin. Meanwhile, BHA mimics reproductive hormones, estrogen in particular, hampering the normal processes of the reproductive system.
How to Steer Clear from these Products?
While we all want to look beautiful and presentable in every way, using these chemical-filled cosmetic products will not do justice to our skin and to our money. Nevertheless, you should not fret because there are surely tons of ways to steer clear from them without giving up your beauty and youth. You will be amazed that most of the products needed to keep your youth and beauty are way cheaper and even zero-cost than your favorite skincare line.
1. Get enough rest – Sleep can do magic. It does not only boost your mind and energize your body, but it also rejuvenates your skin cells, leaving your skin healthy-looking including that skin around your eyes. On the one hand, lack of sleep brings forth eye bags, dark under eye skin, and tired looking eyes that aren't a bit sexy. Bonus – sleep is zero cost at all.
2. Drink lots of water – Water is as essential as moisturizers. It flushes dirt and toxins in the body including those in the skin cells, leaving your skin hydrated all day. Beauty experts suggest drinking at least 3-4 glasses of water upon waking in the morning, and taking breakfast at least 30 minutes after the regimen. This tip is essential to cleanse the digestive system from the previous days' litter.
3. Avoid rubbing or pulling the skin around the eyes – This activity can produce wrinkles in no time, and even when you're putting on loads of moisturizers around the eye area, wrinkles can still show in that part if you don't know how to apply the product gently. On the one hand, keep them hydrated by eating fruits and green leafy vegetables to avoid dryness in the eye area. Placing cucumbers or a frozen spoon on top of your eyes is another way to diminish puffy skin around the eye area.
4. Water based concealers – If you need to conceal dark under eyes because you partied late last night or at least lessen the redness of your zit, opt for water based concealers. They're safer than acid based concealers.
5. Go for all-naturals cosmetic products – There are a lot of skin and environment friendly cosmetic products out there. Here are some brands that you might want to try out: Physician's Formula Organic Wear that's made of natural oils and minerals; L'Oreal Paris Bare Natural Mascara that's blended with Vitamin E, Jojoba oil, and Aloe; 100% Pure Peach Pigmented Concealer that's renowned for antioxidants and fruit-based formulations; and Bare Minerals Liner Shadow sans the coal tar. Brands like Everyday Minerals, purminerals, Au Naturale, and Honeybee Gardens are some of the not-so-popular, yet skin friendly eye makeup products to patronize.