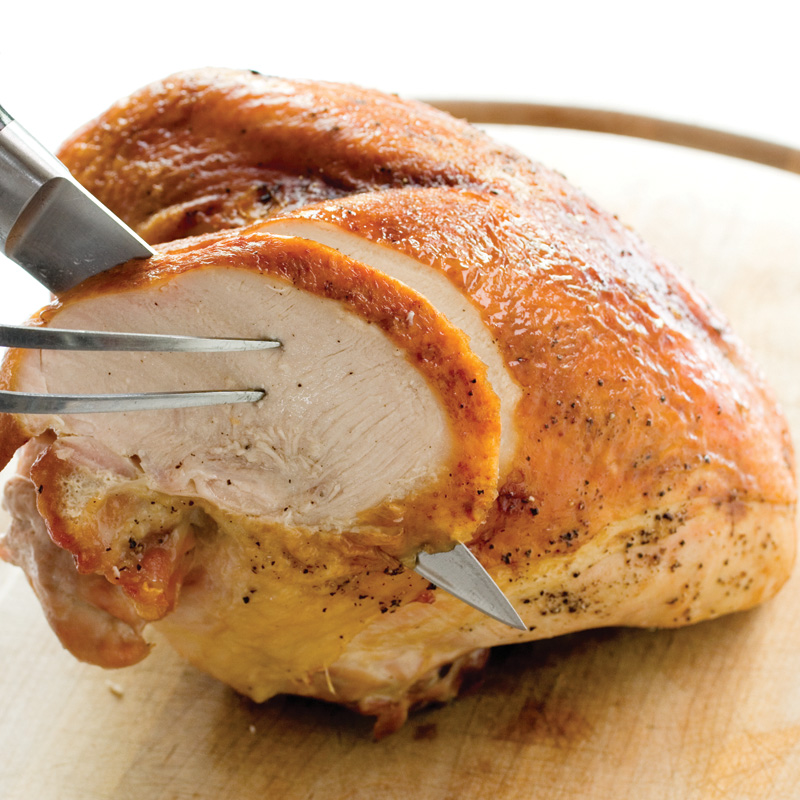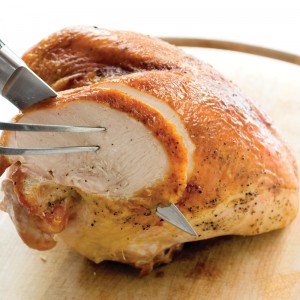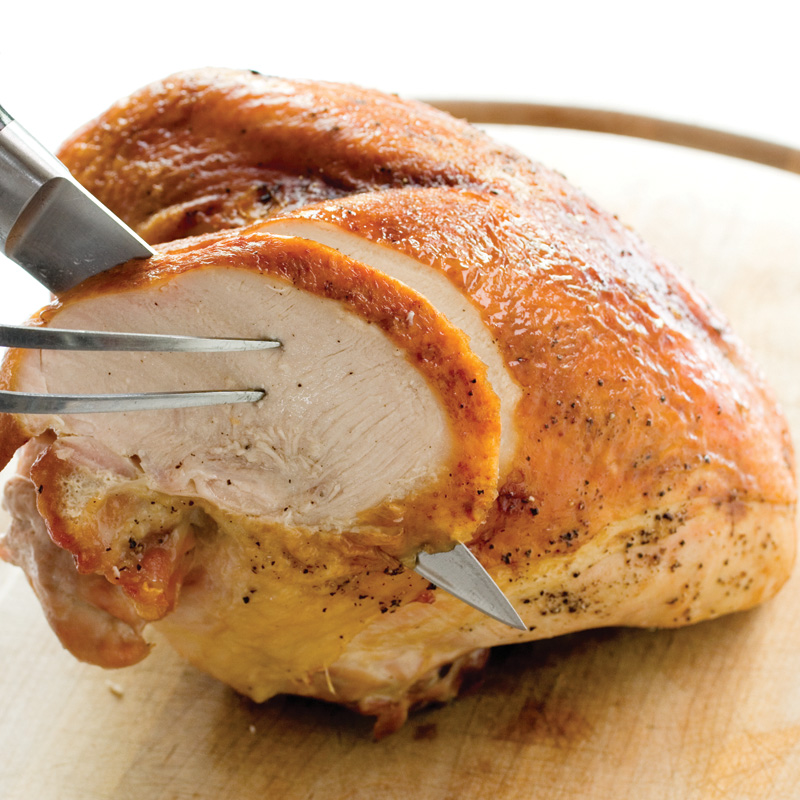 There is no doubt that turkey is the most popular food on Thanksgiving Day and in any other related events as well. Aside from that, it's pretty easy to cook a turkey, and it is also quite more nutritious compared to chicken. When cooked very well, turkey recipes never fail to delight each palate and are always anticipated every Thanksgiving Day celebration. But what does your favorite turkey recipes contain? Here's a roundup of turkey nutrition facts.
One of the many benefits of gobbling turkey on Thanksgiving Day is the fact that it's high in protein and low in fat. Protein is actually one of the many benefits that you'll get from eating meat such as pork, beef, and chicken. It is also packed with a long list of minerals including phosphorus, iron, zinc, potassium, and B vitamins. B vitamins can only be obtained from eating meat, and experts note that strict vegetarians often have B vitamins deficiency. B vitamins coming from plants are not easily absorbed by the body as B vitamins coming from meat, such as turkey. Meanwhile, getting a specific detail of nutritional value of turkey would depend on the serving, and not turkey as a whole. It would also depend on the meat, whether it's fat-filled or not. Let's try a 3 ounce serving of turkey, which is estimated to be the size of a deck of cards. If you have this serving and if it's breast with skin, you'll likely consume 194 calories, 8 grams of fat, and 29 grams of protein. A breast sans skin contains 161 calories, 4 grams of fat, and 30 grams of protein; wing with skin has 238 calories, 13 grams of total fat, and 27 grams of protein; leg with skin has 213 calories, 11 grams of fat, and 28 grams of protein; dark meat with skin has 232 calories, 13 g of fat, and 27 grams of protein while dark meat sans skin has 192 calories, 8 grams of total fat, and 28 grams of protein. Finally, consuming the skin only will give you at least 400 calories, 44 grams of fat, and 19 grams of protein.
On the one hand, if you plan to buy cold cuts or ready to cook turkey in the groceries, here's a list of its corresponding nutritional value. A serving of 43g cold cut of turkey breast meat contains 45 calories, 18mg of cholesterol, 436 mg of sodium, and 7.3 g of protein; a 28g Oscar Mayer smoked white turkey has 9 calories and 21 grams of fats, 4 grams of protein, and 1 gram of total fat; and a 140 gram of turkey that's roasted and cooked contains 238 calories and 41 grams of protein. Anyway, you can always find the nutritional value for cold cuts of turkey at the back portion of its packaging. The most important thing to consider is to never consume turkey skin in big amounts or never consume it at all.