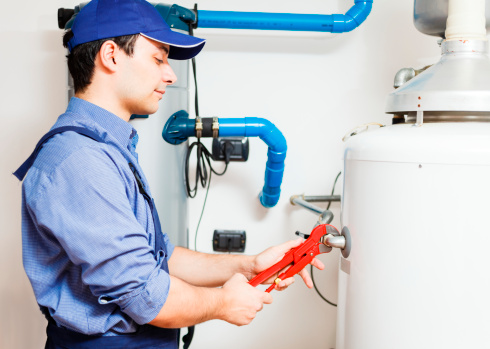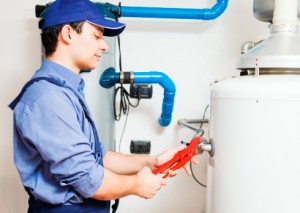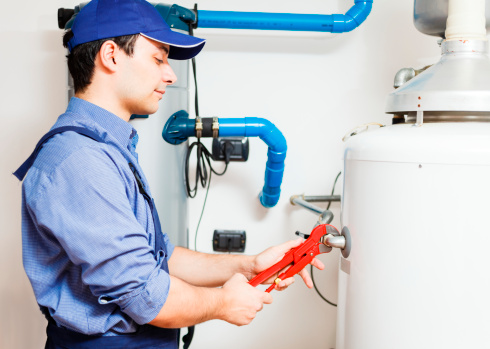 When it comes to choosing items that are used for household needs, which factors do you consider the greatest – price, durability, look, or brand? For others, price is the key to finding the best item in the market, but for me and for most consumers who never sacrifice safety and quality over price, we always look into the brand of an item. Technically, the brand speaks for the item itself. For instance, tablets are apparently flooding in the market with prices ranging from $70-$500 to cater to the varying needs and of a very big audience. One of the most popular brands of tablet is Apple iPad, but did you know that other cheap alternatives like Haipad are also available in the market? Anyway, we're not going to talk about tablets today, but we're going to talk about water filter systems that spell quality and safety for you and your loved ones.
Omnipure – Omnipure Company has been in the market for decades. It is one of the companies that revolutionized water filters by manufacturing inline carbon filters in 1970. The main goal of the move is to create a filter that lessens water color and reduce water contaminants that cause color and odor in drinking water. Since the company's first breakthrough, they started to evolve as carbon filters started to develop as well. The company offers a number of varying types of filters like CL Series, E Series, K Series, and many more to suit to their clients' varying water filter needs.
Brita – With its main headquarters located in Germany, Brita was founded in 1966 Heinz Hankammer, a German. It is one of the leading distributors of water filters all around the world as it is spreading its products to approximately 60 countries. Brita also manufactures jugs, kettles, pitchers, containers, glasses, and tap attachments. On the one hand, the presence of styrene methylmetacrylate copolymer has raised eyebrows and cautions to some consumers given that such names are heavily linked to bad chemicals. The National Sanitation Foundation or NSF tested Brita items and found that there is no evidence of the mentioned chemicals joining in the items' content like water. They also concluded that neither the polymer nor the styrene components leached to the water. Therefore, Brita is considered safe to use to all consumers who start to doubt its quality and safety levels.
Orival – Are you looking for self cleaning water filters? If you do, include Orival in your list. One of the many highlights of the company's service is that they offer expert, specific solutions to their various clients coming from diverse niches including automotive, electronic, conglomerate, electric, government, paper, municipalities, schools, and so many more. Whether you're looking for single units or flange to flange systems, Orival has it all. It has been serving 40 different countries worldwide since 1986. They can build industrial water filters, water filters for water conservation projects, and electric powered industrial filter. They also boast of filters that clean up small to large particles; re-use rinse water; saves water, stops debris from clogging your pumps; and even accepts customized designs. It can cleanse itself, so it is highly recommend to those who don't have sufficient time for maintaining their water filters.
Body Glove – Still searching for green water filters? Waste no time and start scavenging at Body Glove. The company was first founded by twins, Bill and Bob Meistrell, who both share fascination with water. They first created wetsuits, rash guards, and other swimming gadgets. Conversely, they also both share an incredible fascination of creating something out of scratch, which is actually a green way of innovating things. For instance, they created an air pump at age 14 with the use of an empty vegetable can and a tire pump. Because of their shared passion, they're able to create eco-friendly and recyclable water filters for under sink and portable water bottle designs with the use of recycled plastic water bottles. What's more; they also donate a portion of their income from water filter to Surfrider Foundation, a foundation that's focused in cleaning waterways.
H2Go – One of the best features of H2Go is the fact that you can purify water anytime, anywhere. If you're a frequent traveler and you happen to land in places where water born diseases are an epidemic or when you find yourself camping in a forest, H2Go is the perfect solution for all your water purifying needs for a price that's less than a hundred bucks. It is said to have the capability of purifying at least 40,000 gallons of water conveniently and easily. It only needs to be replenished with salt and you can then start purifying water in just 3 minutes. Apart from that, its lightweight and small size is definitely ideal for traveling and it is also a self-clean purifier, which requires little to zero maintenance. It is indeed a must to every travel. It is also very green as it also has solar panels that recharge itself during the day to be used for the night.
We all know that we are being choked to death by the water, air, and food that we take in everyday. Pollution is everywhere, especially water pollution, and if we don't act now, who will? Start living a healthy life and start it with your drinking water today.