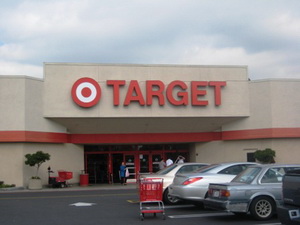 Target has recent announced that they will recall all products from their shelves that contain suspecting chemicals with the assistance of Good Guide. All products including shampoos, soaps, baby products, and many others have been scheduled for a checking of its eco-friendliness aspect. The factors that they will consider include packaging, environmental impact of its manufacture, and, of course, the content. And this is indeed good news to Americans and to the rest of Target shoppers around the world. The said company has decided to do its own cleaning program when, Walmart, another giant in the niche, announced that they would have their suppliers ban major chemicals in the manufacture of their products. Given these baby steps that would definitely become big steps in the near future, wouldn't you want to know as to other companies that have remained green for the last decades?
The Green Depot – This is a staple name in almost every American household. Renowned for its long list of materials for building and construction, the company makes sure that they're not only imposing strict quality control of their products, but they're also imposing strict green control of their products. Each of their item passes through a rigorous process to check its life cycle, performance, energy conservation aspect, and natural resource conservation aspect. They also make sure that their customers understand what they're putting and using to manufacture their goods by inputting easy-to-understand labels to their products. Plus, their offices are all installed with LEED-certified solar panels.
Nike – If you think Nike is only good in creating running shoes and sports materials, think again. For the past few years, all of its sports apparels and footwear have been integrated with organic cotton, a sustainable resource that not all footwear companies use. Aside from that, they also offer recycling of unused Nike shoes to be made into footwear and sport surfaces that are still usable for underprivileged people from poor countries.
American Apparel – The company isn't only known for its comfortable pieces of clothing, but also for its adherence to manufacture products in an eco-friendly way. They have been using 100% organic cotton and are a great supporter for the Organic Cotton Campaign. Furthermore, its stores use solar panels and retrofitted fixtures for lighting and heating while its excesses are greatly reduced as they recycle them. Moreover, they're even lending bicycles to their employees to help reduce carbon footprint in the locality.
We hope that other companies that are not so eco-friendly would have a change of heart. They should also consider the environmental impact of their production and think of the fact that they would not have customers if pollution would continue to swarm our place and take its toll on our health.