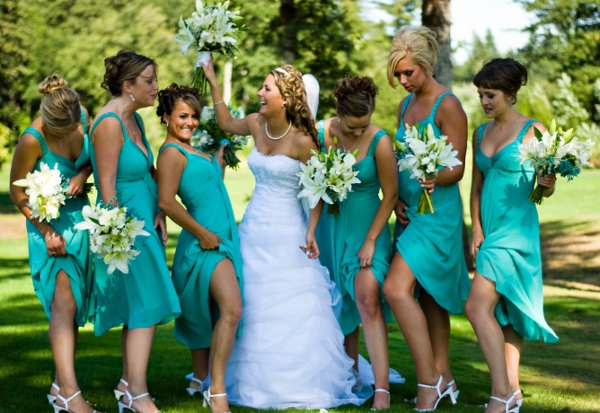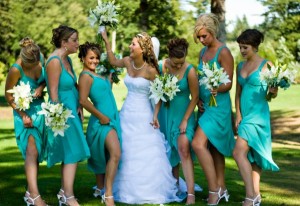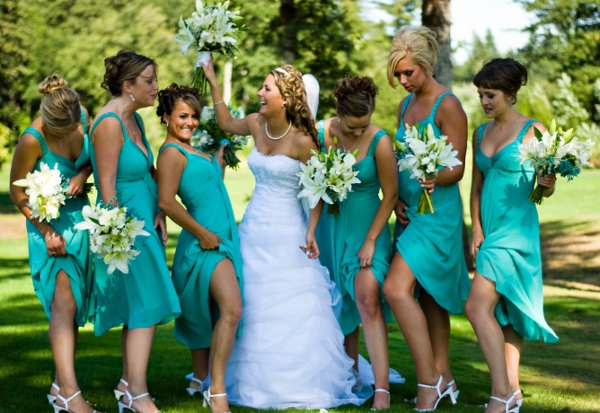 Green weddings are simply amazing and can be made as elegant as the conventional ones.  Green weddings, otherwise popular as an eco-friendly weddings, are a knot-tying events that strive to pose as minimal impact to the planet as possible. In such weddings the couples engage the utilisation of environmentally-friendly wedding logistics including flowers, photography, outfits, invitations and sustainable locations. Green weddings also ensure that couples don't hurt their savings with weighty costs when organising the ceremony.
Due to the worrying amounts of inorganic waste that conventional weddings normally result into, most couples currently prefer green weddings. Commonly, green weddings are held by couples who have been leading a green lifestyle. It is also interesting to note that some couple opt for green wedding simply as a means of creating awareness that sustainability is essential everyday activities.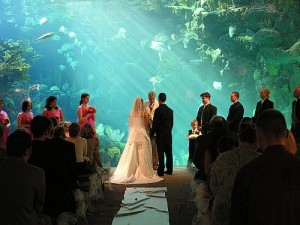 For any green wedding to be successful, a careful step by step planning has to be observed. There are various tips that eco-friendly wedding planners employ to achieve terrific green weddings.  The first step involves selecting a perfect green wedding location or venue. A location that is near the couples' area of residence and that of their guests is simply fantastic.
Such a location will enable the attendants to cut down on time and money they would have otherwise spend while travelling to the green wedding reception. The tone of green weddings, just like that of conventional weddings, is determined by the setting they are held. This has to do with selecting an eco-friendly location. A location that allows everyone present a beautiful view of the environment is just ideal.
Second among tips for planning green weddings is the choice of rings. It is of paramount importance to ensure that you shop for eco-friendly rings. To ensure that the rings are forged out of an environmentally-friendly material, it is advisable that the couple consult their jeweller about the origin of the material. Most jewellers craft rings from fair-labour gems and reprocessed gold. Furthermore, dateless vintage rings can also be classy while at the same time sparing the environment.
Thirdly, it is worthwhile to make use of services offered by local vendors for your green wedding supplies. Such a consideration is preferable because choosing to import or ship wedding logistics will translate into heavy expenditure as well as increased transportation emissions, consequently causing harm to the environment. Hiring a local green wedding planner is a sure way to cut down cost and support one's home economy.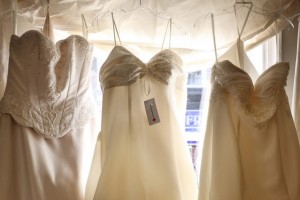 Among the most important tips for planning green weddings is the choice of wedding dresses or gowns. Green weddings necessitate the use of organic and sustainable wedding dresses. Wedding gowns are probably the most treasured aspects of all wedding ceremonies, but this does not mean making a sacrifice that betters sustainability is not worth the while. The bride may consider cladding in a second-hand wedding gown or affordable mother of the bride dresses.
Traditionally, most brides used their mother's or grandmother's wedding dresses but this may feel a little outdated to the present generation brides. For those who find this tradition awkward, they can buy or donate their wedding gowns to charity groups at an admirable cost.
The use of digital photography is a mandatory when it comes to green weddings. A digital camera will make it possible to capture those memorable, once-in-a-lifetime moments without the use of environmentally hazardous film, chemicals and wasted papers. Another benefit of using digital photography is that the couple gets to decide which images they need developed and which ones to be discarded. They can also download the copies of the soft images into their PC's hard disk drive.
Next down the line in tips for planning green weddings is the choice of invitation cards and programmes. It is crucial to ensure that wedding invitation cards and programmes are made of organic recycled paper. Such a material is both pocket-friendly and environmentally harmless. Many may wonder whether a wedding invitation printed on recycled paper can look as fancy as desired. Most certainly, there is a vendor in your locale who can make them just that, beautiful. Alternatively, the couple may opt to set up a website (online RSVP) where the guests can receive and confirm invitations as well as check information on directions to the wedding location.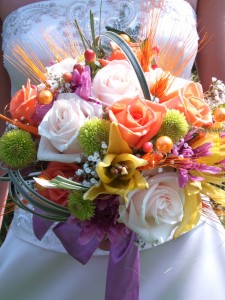 Flowers are doubtlessly among the most revered aspects of all weddings, regardless of whether they are green or conventional. Avoid inorganic flowers that contain environmentally-harmful pesticides. Rather, regard using organic flowers for green weddings. Thus, a local florist can do just fine to ensure that you bouquets are set up. Potted plants or home-grown flowers may serve just as well, not forgetting that these may be given away to the guests as presents at the end of the ceremony.
Food and drinks also come handy in tips for planning a green wedding. Locally prepared food will be the perfect choice here. The couple may deem it wise to order food supplies from local farmers which would ensure cheap and fresh provisions. Organic wines and soft drinks such as fruit juice can be acquired from local breweries and wineries.
In the case where the couple is using the services of a local caterer, it is advisable that the caterer prepares mouth-watering local seasonal delicacies. Disposable plastic dishes ought to be avoided in green weddings. Dishes may be rented from neighbouring caterings if they are not provided at the wedding location.
To wind up the tips for planning a green wedding, an eco-friendly honeymoon is a must. Make sure that your wedding does more good and least or no harm to the environment by the end of the day. Go for a green honeymoon as a key contribution to the adoption of ecotourism. The idea of going to a green honeymoon might sound odd or boring but its part in preserving sustainability is invaluable. Ecotourism has been defined by The International Ecotourism Society as "responsible travel to natural areas that conserves the environment and improves the wellbeing of local people."
Now that you are well endowed with the most essential tips for planning green weddings, all the best even as you tie that green knot while keeping in mind that "eco-friendly" is the key term in whatever you do.