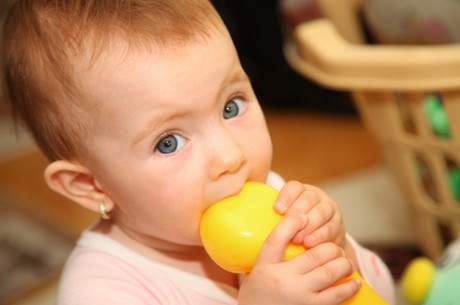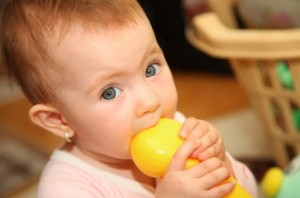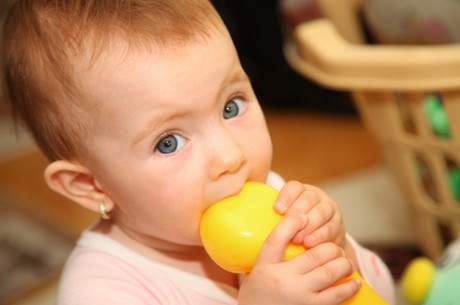 Raising a child is never easy. As a mother, you have to make sure that everything you give to your child is safe and does not in any way cause harm. Whether it would be food, clothing, or for personal care, mother like us should always look into the welfare of our children. Now when it comes to choosing the toys for your kids, how will you be able to know if the toy you are going to give is safe or not? What are the factors you need to consider in making sure that the toy is truly safe for your kids?
What You Need To Know About Toys Of Today:
Toys have come a long way from being just simple plaything. They were originally created to motivate the child to play and inspire them to use their imagination so that they can fully enjoy their childhood. Toys were once made of simple wood blocks which are fashioned into different shapes and then painted with attractive colors. But nowadays, these playthings are made more sophisticated to help the child develop fully their brain and become productive. In other words, modern toys are more than a plaything for they can be a tool for developing the kids into becoming intelligent adults someday.
Most toys of today comes with unquestionable quality, but there some also some toys which can be considered "harmful" to children. They can be unsafe in the sense that these toys are substandard (rejects from factories) or were not made accordingly to the customary process of making toys. Substandard toys are not supposedly sold since they did not pass the quality control, but one way or the other they were brought to the black market to be sold to the public. Some of these toys are being sold by legitimate toy shops today because the storeowners were not aware of the poor quality of these toys.
On the other hand, there are also toys which can be considered unsafe because of the inferior materials used in the manufacturing of these products. These toys were created because some factories want to cut on the manufacturing cost while producing the toys of the same kind to generate more profit. In other words, these toys are second-rate cheap imitations of the originals and they are considered dangerous because some of the material used contain lead, mercury, and other harmful chemicals that might affect the child's brain and overall well being.
How Can You Make Sure That You Are Buying Truly Safe Toys For Your Kids:
There's a saying that goes: "Better safe than never…" This can also be applied in buying toys for your kids. You can never be so sure where to buy the right kind of toys because cheap imitations are all over the place nowadays. So in order to make sure that you are going to buy truly safe toys for your kids, here are some things you need to consider:
1. Buy from a reputable toy shop/store – It would be best to buy at a store which already has an established reputation of creating great quality toys. Visit some toy shops which have been there for many years and have making toys for many generations. In this way, you can make sure that you will be buying the right toys for your child.
2. Avoid buying small sized toys – Mini toy pieces can be adorable to play with, but they can also be easily swallowed by children and may possible choke them.
3. Do away with toys that have sharp edges – Most toys of today are made of plastic. It would be better to buy a toy having smooth edges to prevent your kids from getting injured while playing with them.
4. Know the place where the toy is manufactured – There are some places which are known to produce poor quality of toys so it is better to check on the label and see where the product is made before buying it.
5. Avoid buying toys which have questionable appearance – If you see a toy that you like but the paint job is not done neatly (example: the colors does not match, uneven paint marks and finish), then maybe it would be better to choose something else because this kind of toy is clearly of inferior quality.
6. Do not buy if does have a "funny smell" – If you find a toy item and notice that it produces a funny plastic-like smell, then don't buy this for your kid because this toy is more likely to be manufactured in substandard factories.
7. Don't buy a toy if the paint is bright and comes off easily – If you see a toy and the paint job is bright, then it's recommended not to buy it. Aside from that, if the paint sticks into your hand easily, then try look for something else because the paints being used might contain lead which is poisonous and is known to weaken the brain development in children.
8. Buy a toy if it has the CE seal – CE stands for "Conformite Europeene" (which was previously European Economic Area (EEA)) which is a conformity mark or a label of safety. Most toy manufacturers used this label to let the consumers know that the toys they are selling conform to the health, safety, and environmental standards of the European Directive. The "CE" mark was usually found in toys being sold all over Europe, but nowadays this mark can be also be found in toys which are sold all over the globe.
9. Buy a toy that is durable – Buy something that does not easily break even so that your kid can enjoy playing with it for many years.
10. Buy a toy that promotes educational values – There are ordinary toys and there are also toys that can educate your kid. Buy educational toys and help then to grow smart.
A wise mom is a great parent. So be a great parent to your child and buy truly safe toys by following the tips mentioned above. Make sure that your child is safe even while at play and he will grow up as healthy and intelligent as you ought him to be.