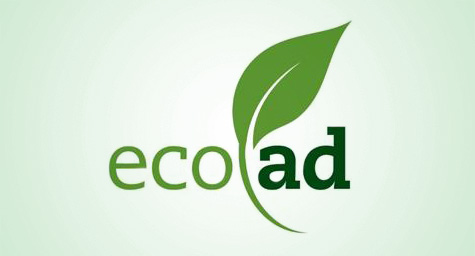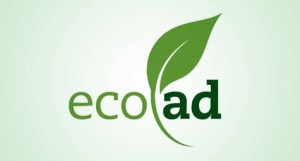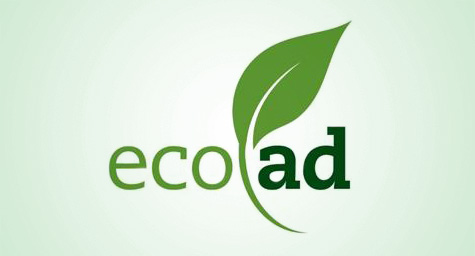 It seems like all information about eco-friendly stuffs are all packed into the virtual world. Whenever we like to research something about green household items; green clothing; or even green animal feeds, we can always browse the answer online. However, it seems that not many of this eco-friendly information are available on televisions. Thankfully, CBS found a way to make their viewers know whether or not a company is eco-friendly with the presence of their EcoAd digital watermark by partnering with EcoMedia. The move, though openly welcomed by both audiences and companies who promote green environment, has received tons of criticisms from people who seem to doubt of its legitimacy in really pushing the goals of achieving a more sustainable and greener future. Let's take a look on what it is all about, so you too can decide whether or not it's trustworthy of our time and vision.
Firstly, it is worth nothing that CBS and EcoMedia are two different and separate entities before the partnership was made. Let's get to know them separately. CBS is a media corporation owned by Americans and is focused on publishing billboards, commercial distribution, and television production. It was first founded in 1971 with Viacom as its baby name and was then changed to CBS Corporation in January 2006. On the one hand, EcoMedia is spearheaded by Paul Polizzotto and it all began in 1989 as a cleaning company that's focused on industrial and environmental cleanup. After the partnership, the company expanded into a wider and more challenging scope focusing on 3 different niches namely, EcoAd, WellnessAd, and EducationAd programs. Hence, when it partnered with a giant company, and that is CBS, its visions are more emphasized while CBS' broadcasting system has become known for its attempt to create a greener community, too.
What then is the main goal of the partnership? The main goal of the program is to be able to raise awareness about the ongoing fight for a greener future and to raise enough funds for renewable energy thru the powers of advertising and channeling, which is basically the goal of EcoMedia. Portion of the proceeds are used to fund installation of solar panels, ocean saving programs, and more projects that focus on clean energy. All advertisements with green vision that have been run by the CBS company, whether it's found on TV, on print, on radio, and on online sites, are literally stamped with a ecoad, all in small letters in green, with a green leaf in the middle. This is to show audiences and readers that certain brands are pushing the green vision while others have no intentions to add it to their company goals. Meanwhile, companies are encouraged to join the said advertisement package to make the vision achievable. Giant ones like Chevrolet, PG&E, O Organics, Boston Scientific, and many others have signed up for their so-called sustainable media package.
While a lot of questions have been raised for this media hype, one notable personality stood up for it. Robert Kennedy, Jr. has its full approval and praises for the move, stating that it's the most doable and the best idea that he had came across for the past years. One, advertisements are a great influence and driving force to mass audiences. Two, the funds are very beneficial to cities, communities, and other localities that need the support of other organizations and companies for the betterment of their society. Two, all of us are being bombarded by tons of passive advertisements each day. With the project, these passive ads will now turn into productive and active showings on any forms of media that the CBS Company is connected to.
Here is a quick list on how Eco-ad has helped thousands of people worldwide:
The Elgin Arstpace Lofts in Elgin, Illinois, opened on June this year and such celebration made tons of artists in the area happy since they now have a good and green space to work and probably live at. The structure takes pride of its numerous energy-saving facilities, particularly their excellent quality of insulation system that was donated by Nicor Gas Energy Efficiency Program, which was made possible by their involvement with CBS' Ecoad Media Program.
On April 8, 2013, the ribbon cutting for the opening of restroom building and concession building in Randoll Mill Park in Texas happened. The site is proud of its sustainability and green building processes like the building's sustainable design; the use of local building materials; installation of photovoltaic solar power system; installation of tankless water system; and the use of motion light sensors in each room and efficient lighting systems powered by LED lights. With all of these, energy consumption of the said building is projected to have been cut by 30%. All these are made possible by the participation of Chevrolet in Arlington, Texas with CBS ecoad campaign.