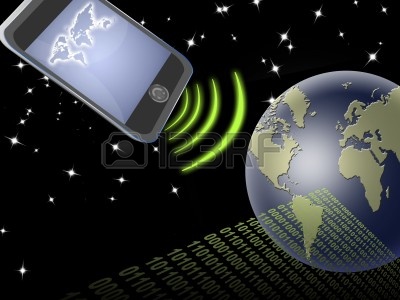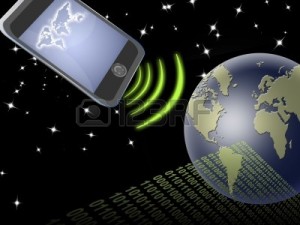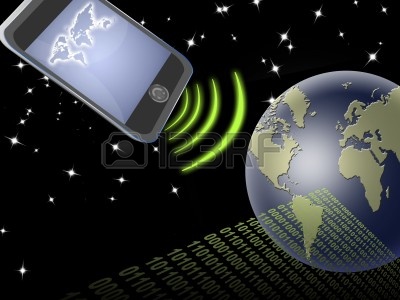 If there is one gadget that each person has, it would have to be a mobile phone. Of course, it is very handy when making calls, taking photos, and browsing the net. Apparently, there isn't any mobile phone brand that does not have wi-fi capabilities these days. While you deal with your mobile phones each day, was there a time when you asked yourself on just how green that thing can be? How was it processed? When we buy smart phones, are we condoning eco-friendly motives or greedy entrepreneurs that only care about money and never on the environmental impact of their business? Let's assess the eco-friendliness of all the smart phones in the market based on the processes that each of these go through before they're sold in the market.
Before a mobile phone is designed, assembled, and marketed, a pool of designers conceptualizes the product first. In this process, sketches, drawings, and virtual software, are utilized in order to come up with a good grasp of what the product is all about. It is also in this phase that the size, weight, portability, features, and aesthetic aspects of the product are tackled. The people assigned in the conceptualization phase are then tasked to create prototypes, which can range from plastics to Styrofoam materials. Once a prototype is selected, the task is then forwarded to engineers for the product's electronic facets.
Since electronics is the core of any gadget engineers then contemplate on the kinds of electronics that the product should use. Different types of features need different types of electronics, too. Because of this, it is very important that this phase is handled by engineers – electrical and software engineers. The main parts of electronics used for the majority of mobile phones in the market include the printed circuit, the battery, and the screen. The printed circuit takes charge of the keypads and the signal reception. Next is the software, another very important component of a mobile phone. The basic software on default for most mobile phones include text and call messaging, calendar, and clock. For other additional features, it is up to the software programmers to choose the best software suitable to the product.
The casing, printed circuit board, circuit board, the screen, keypad, and all other parts of the mobile phone are created separately. These are then assembled and tested after. Once every aspect of the phone is doing well, it is then shipped and packed. It is in this phase that series of complaints against Apple Company were filed because of the hazardous chemicals used during the manufacturing process as well as the extensive working hours set for each worker. Nevertheless, Apple has already made necessary actions to address such concern. In fact, the company is hailed as the Best Manufacturing Company in 2013 because of the eco-friendly activities that it's been doing for the past few years.
While the processes that each mobile phone goes through are cumbersome, it is much more burdensome if we let these companies generate gadgets using toxic chemicals and labor malpractices, and if we continue purchasing mobile phones out of wants. Research shows that millions of mobile phones are dumped to landfill each year as the duration of usage per each phone lowers to 18 months. It should be noted that mobile phones are considered as an e-waste, and e-waste is becoming a worldwide problem as more and more consumers dispose electronic products unwisely. Toxic chemicals found in these gadgets like mercury, lead, benzene, and the likes, can leak to different bodies of water, seep to the ground, and blend with the air. Once the accumulation of these chemicals in our environment has increased, the very first subjects to ever experience its toxicity are the humans and the animals. These substances deliberately cause pollution and diseases of all sorts that can result to death when not treated immediately. There are many ways with which we come in contact with these toxic chemicals – through the air we breathe; direct contact to our skin; and through the food we eat, specially that we are almost always on top of the food chain.
While mobile phones are extremely necessary for portable and easier communication, they may be one of the culprits to the destruction of our planet if we do not practice proper disposal of gadgets. If you have an old and unused mobile phone, you can surrender them to certain outlets that buy unused, yet functional mobile phones. You can also donate or give them to people who do not have enough money to buy one. There are organizations that accept old mobile phones, which are then shipped to remote countries and to institutions where purchasing power for mobile phones is very low. Finally, you might want to check out for businesses that sell upcycled mobile phones. They refurbish old and broken phones and reproduce them into functional ones at pocket friendly prices. Such businesses deliberately help reduce the amount of phone wastes in landfills.