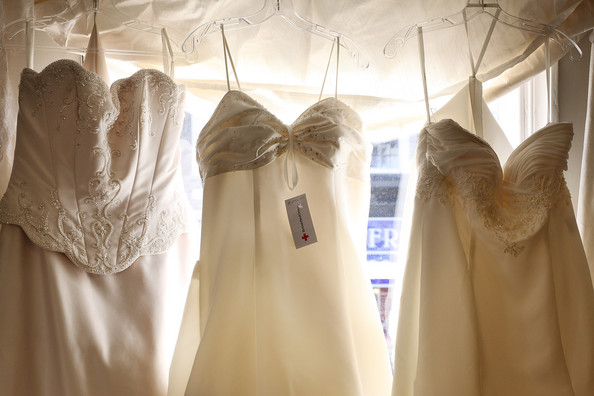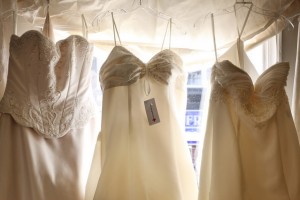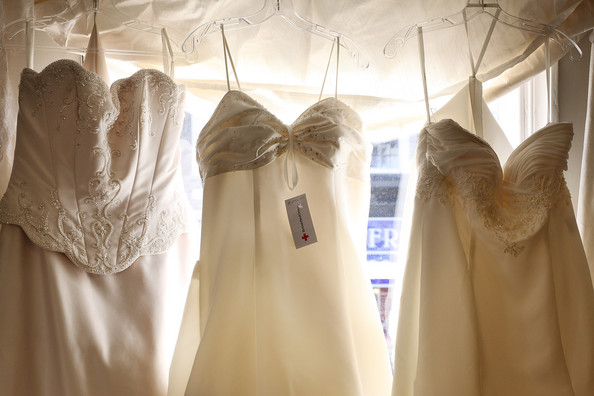 Are you thinking of going on shopping for a wedding celebration? Wanna buy elegant dress but you're on a budget for the moment. Leave your worries behind because there's still a solution to this itsy-bitsy problem you are facing right now as here we are going to talk more about buying used wedding dresses to be worn on the wedding day.
Used Clothing?
Before we proceed further into knowing some reasons to buy used wedding dresses, let's have a brief background about the used clothing industry and how did they came about. The used clothing industry started in the late 1980's as most first world countries are fond of discarding clothes annually. Since most of the clothes are still good to be used, some people thought of re-selling the product to other countries and reduce the price of the goods to attract many buyers. Used clothing became a feasible option for most people who want to buy clothes in a practical way.
Over the years, the used clothing industry has been ridiculed time and again since some people are reluctant to buy used commodities as they might carry unknown diseases that can harm the new owner of the clothes. Some clothes may carry bacteria that came from the previous owner and they might be able to cause skin irritation such as blisters and rashes. While there are unavoidable cases like this, it can be assured that these instances are isolated and most of the goods are safe for re-use. In fact, the success of this industry has even reached our country because the demand for such clothes are great.
Why Should You Buy Used Wedding Dresses?
Some of us would think twice before buying any used clothing products. But how come there are still so many people willing to purchase used clothes (in this case, used wedding dresses) even if there are cheaper ones you can buy from the retail store? Here are some of list of benefits you can get when you buy used clothing:
The goods are really, really, really cheap – Consider this, if you're going to buy a wedding dress from a retail store whether it would be wedding dresses with sleeves, chiffon wedding dresses, off the shoulder wedding dresses, or backless wedding dresses, it would probably cost anywhere from $50 to $200 some may even reach the $1000 price tag. If you buy a used wedding dress, you won't be able to see any clothes within this price range because most of the goods being sold are surprisingly cheap! Yes, you heard it right, you can buy a decent dress below expected price and the quality is just the same as these new dresses.
Most of the products are imported – Almost all of the clothes being sold in the used clothing industry came from abroad. So now this is your chance to buy something imported and wear a dress that can really stand out among the rest!
Cater to big sizes – Since used clothes are imported, it is very likely that they sell big size of clothing. Now here's your chance to shop all you want because you know that they have a size for women that will really fit your body. They also cater to petite sizes for men as some clothes come from Asian regions (and men in this part of the globe are fairly small compared to its western counterpart). In other words, used clothing is a haven for unique fashion finds that caters to sizes beyond the standard fit.
More fashionable and trendy designs of dress to choose from – Another benefit you can get from buying used wedding dress is that you will be able to choose from a variety of design options. Obviously, this is because the clothes being sold came from all points of the globe. You will be exposed to Asian, European, Mediterranean designs and so much more. The choices are endless and it's up to you which one will you pick to show off in the wedding nuptials.
Branded clothes – If you are fortunate enough, you can buy a dress that's being made by high end brands at a fraction of the cost. If you're fond of branded clothes or designer clothing, you'll surely have a great time shopping for your wedding dress because most of the branded clothing being sold are 70%-80% off!
Good as new – Contrary to popular belief, not all used clothing being sold are old and worn out in color as some may have been worn only once. There are also other goods which came with the original of the manufacturer, indicating that the piece of clothing might not have been worn at all!
The quality is uncompromised – Though most of the goods are used by other individuals, you can be assured that the quality of these dresses are still the best. In fact, you can choose to wear them again and never worry about having to see and cuts and tears.
You can shop for your other family members and have some money to spare – Since most the clothes and dresses are affordable, you can bring along your friends and even your gal relatives and have a little 'shopping spree'. The money you should have spent for a new dress can be used to buy off many dresses so let then enjoy finding their own without having to worry about the pay.
You can haggle until you reach the agreed price – Another benefit you can get is that you can haggle for the price of the dress you are going to buy. Once you reach the counter, just ask for the price that you want and the salesperson would be happy to adjust the amount that you are both comfortable to pay and receive for that dress.
In summary, you can really get the most out of your money when you buy from the used clothing industry. So go to your nearest thrift shop today and find that wedding dress that suits you and never have to worry about overspending no more. Hopefully, you have learned something new on this article about why should you  buy used wedding dresses.
Related Categories: