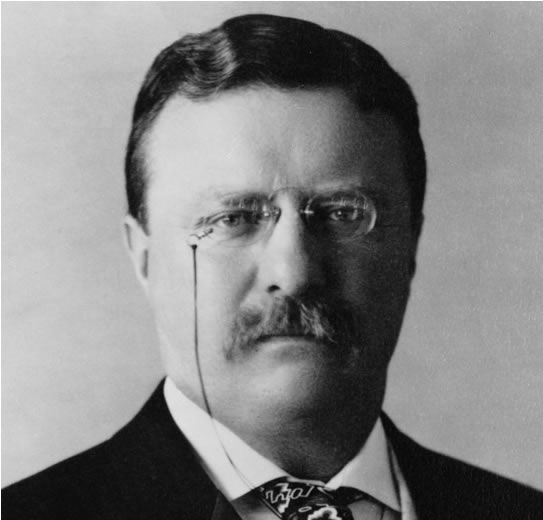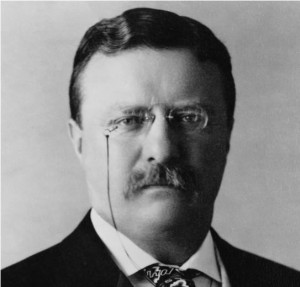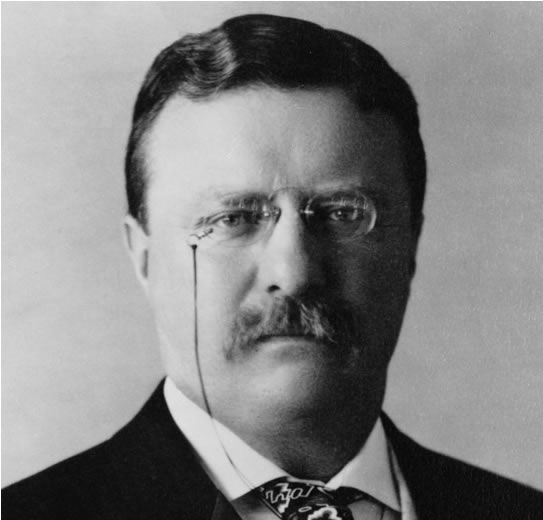 America has a fair share of great and not-so-efficient rulers that once lived in the White House. While not all of them are worth commending, a number of them are fairly worth remembering for their efforts in pushing a greener and cleaner USA. Recently, environmentalists from different parts of the globe made a move to commend the past rulers in this country for their undying support in upholding the balance of men and nature. It was a fair enumeration and while they were not surprised of the names, they were in aghast of the results. The list revealed that these eco-friendly rulers actually hailed from both Republican and Democrat offices, proving that when it comes to conserving the planet we live in, one's thoughts of being a partisan to a certain house aren't entertained. Here is a list of the best green presidents in the history of the United States of America.
Theodore Roosevelt – The number one spot is dedicated to America's 26th leader, former President Theodore Roosevelt whose office ran from 1901-1909. Basically renowned as a champion against corruption, Theodore Roosevelt was a natural lover of nature who had spent his early childhood raising flocks, cattle ranching, and going outdoors. He was a graduate in Harvard College and had always been dynamic in politics ever since. Unfortunately, he deemed as if his life ceased when his wife and mother died together. He then focused on his livestock, but a tragedy struck when winter of 1886-87 came. His first entrance in the world of real politics was when he was appointed as the US Civil Service Commissioner by Benjamin Harrison, whom he had campaigned for and won. He also became the president of the New York City Board of Police Commissioners, whom he led with impeccable strategies in fighting against corruption. Because of his unequivocal efforts against corruption, he got the spot as Assistant Secretary of the Navy. He even earned a Nobel Prize Award in 1905 when he negotiated the end of the Russo-Japanese War. Undoubtedly, he cemented his status as a strong foe against corruption despite the fact that the number of his enemies was increasing. But, he was even made more popular when he stretched his leadership and management strengths to help conserve the wilderness and the environment. He set aside 200 million acres of land for national parks, game preserves, national monuments, and national forests. While he did all these, he was also questioned of his sincerity on wildlife preservation, citing his love for wildlife hunting. Conversely, Theodore Roosevelt was a fighter even for his own life.
Jimmy Carter – Being in the White House for four years from 1977-1981, Jimmy Carter had achieved numerous goals when it comes to the establishment of policies that focus on conserving energy and using sustainable fuel. First off, he was the first president in the US to have installed solar panels on the roofs of the White House and reduced the palace's thermostat to 68 degrees in the goal of consuming energy. In 1979, he promulgated CAFÉ, corporate average fuel economy, standards that mandated the use of fuel-efficient cars. He also created other laws geared towards clean fuel and energy conservation. Among these laws include Soil and Water Conservation Act, the Antarctic Conservation Act, and the Surface Mining Control and Reclamation Act. He was also into wilderness conservation by promulgating the Endangered American Wilderness Act. However, he posed stricter laws and policies on Clean Air Act. Before he bade goodbye to his term as a president, he had catapulted his fame through his numerous humanitarian works, and Habitat for Humanity is one of them. Even after his term as a president of the US, Jimmy Carter still continues to do humanitarian activities like his recent foundation, Carter Center, the infamous foundation that was able to build a hundred of homes in India with the aid of Brad Pitt. After which, tremendous support from people in all parts of the globe kept pouring in to Carter Center.
Thomas Jefferson – Does this name ring a bell? Of course, this name should. After all, he is not just a president, but a scientist and idealist as well. His name is not only imprinted in books where the names of the presidents are posted, but also in history books where names of scientists are recounted. While Thomas Jefferson is a great believer of nature and environment, he also authored the Declaration of Independence. He was a botanist, an idealist, a planner, as well as a philosopher and an inventor. Furthermore, he also spearheaded the University of Virginia, an institution that is pivoted towards impeccable public education and clean science. He also led the Enlightenment era, a movement of the intellectuals in the 17th and 18th centuries, and was one of the most respected multilingual people during his time.
Bill Clinton – Though his reputation was marred because of a scandal, he continued to promulgate laws and create policies towards a greener US. First off, he utilized several executive orders to create new national monuments and made four more expansions. Such move made his administration set a record of having the biggest preservation of land of approximately 4.6 million acres from 1993-2001. Apart from that, he also created laws and sought support for protection of wetlands and forests. He also ordered a ban in the construction of roads in roughly 60 million acres in national forests. Despite his inability to create efforts to help stop global warming, he was still able to earn the trust of the many environmentalists and supporters to his green laws as he was able to set aside $3 billion to help fund his researches for the development of clean energy. Just recently, former US president Bill Clinton went to Puerto Rico to finalize his promotions on green energy for the entire island.
Richard Nixon – Ruled the US from 1969-1974, Richard Nixon was the 37th president, and was dubbed as one of the most abhorred presidents in the said country due to the most talked about Watergate Scandal, which led to the incarceration, conviction, and trial of more than 43 people, all of whom are under Nixon's administration. Despite of that, he was forced to do something for the environment, particularly when millions of people marched on streets in 1970, Earth Day. To answer to the people's demands, he penned the bills that launched the Environmental Protection Agency as well as the Clean Air Act. He also signed numerous bills in 1972 including the Marine Mammal Protection Act; the Federal Insecticide, Fungicide, Rodenticide Act; and the Coastal Zone Management Act. Furthermore, he also signed more bills in 1973 and 1974 the Endangered Species Act and Safe Drinking Water Act. Richard Nixon celebrated his 100th day in the first week of January this year, and he can fairly remember what happened in the US when millions marched during the Earth Day.
Franklin Roosevelt – The president during the Great Depression, Franklin Roosevelt was also dubbed as the soil savior; thanks to his innovative strategies in dealing with Mother Nature. He showed immense care to the environment during his time as he focused on landscaping and turning barren lands into usable ones. He generated the Civilian Conservation Corps or CCC with the aim of pushing his people to work and guard the landscape. Because of this movement, approximately 2 million Americans started to plant trees, improved parks, fought against soil erosion, and opened summer camps. A lot of his people also started to do their own part in safeguarding the environment. Apart from these, he also spearheaded the Soil Conservation Service and the Wildlife Restoration Act. While all these acts and bills catapulted him to fame, the one best thing that he left for the citizens of the US was the TVA or Tennessee Valley Authority. It was founded in 1933 to resolve various economic, technological, and environmental issues, which all center in energy efficiency coupled with stable economic resources. What makes TVA unique is its way of resolving broad issues starting with pollution, diseases like malaria, flood control, and even reforestation. Each of these issues is studied carefully at TVA and proper resolutions are then proposed and made here. All of Franklin Roosevelt's works were pivoted towards the protection of natural resources in a long term goal as this is equivalent to the protection of the future generations.
Abraham Lincoln – Who could ever forget Abraham Lincoln? He's not just any US president and environmentalist to ever live in the White House. He is also one of the greatest presidents America ever had. He abolished any form of slavery among black and white Americans, uniting them as one – Americans. He was impeccable in leading the US during the Civil War and his aim to abolish slavery was not in vain. Apart from that, he was also renowned for his actions towards a greener America by founding California's Yosemite Valley and the beautiful Mariposa Grove of giant sequoias. Both were set aside for the public to enjoy. He also authorized the founding of National Academy of Sciences in the hopes of fostering America's love for science and everything that's related to it.
Indeed, they're not perfect. Some of them even had their own share of scandalous activities, but they're perfect on one thing, and that is to help create a better and greener US for the future generations by cleaning whatever is dirty and polluted in the environment during their time and creating policies and activities that help maintain nature's balance. And now that they've bade goodbye to presidency, we should all acknowledge the effort they've put through just so they can provide us, the future generations, of cleaner and fresher air to breathe as well as a greener place to thrive in.