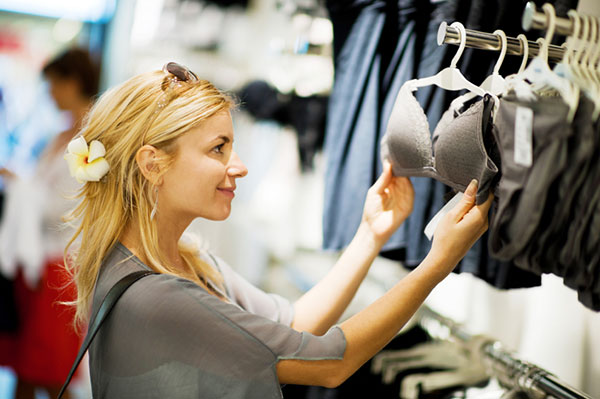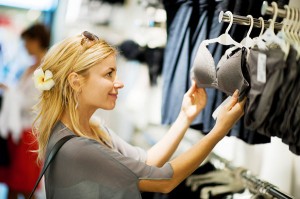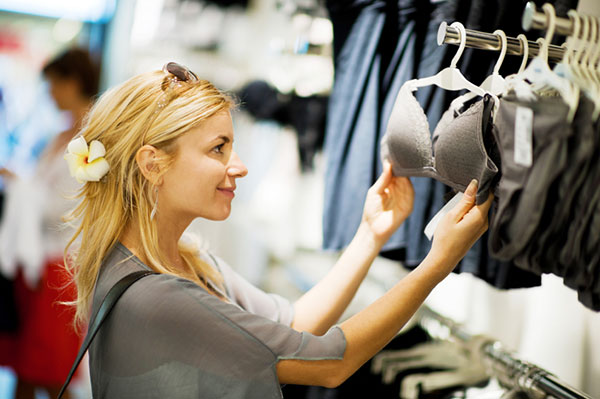 Bras are one of the common essentials that women often used in their daily lives. It is an underwear that is usually worn for function and for fashion. And though it is commonly used, women often make mistakes when buying for a bra that they are going to wear. If you want to be informed about these slip-ups, then stick around because we are going to talk about the 6 common mistakes women often make when buying a bra.
1. Choosing a size that is a bit larger band size – Some women might think that having a bra that has a larger band size is alright, but in reality it's not. Having a bra that has a large band size and a small is one of the most common mistakes women often make. Finding the right size is a big factor in choosing the ideal bra. And some women tend to neglect on this detail most of the time. The truth is most women really need help in getting the right fit of bra. According to Holly Fowler who is a bra fit expert at FigLeaves.com, one of the usual "fit corrections" that they encounter is for most women to opt for one band size. She also stated that if the band of the bra is very loose, it would not be able to provide the proper lift and support to your breasts. Aside from that, having a large band will make the straps 'dig' in the shoulder area of your body. Hence, women have to be more aware in this specific detail the next time they are going to buy a bra.
2. Opting to use a bra that has a smaller cup size – Women often have this misconception that their boobs will appear bigger if they are going to use a bra with a smaller cup size. In fact, the majority of these women often choose to pick a smaller cup that is actually three times smaller than their actual size. FigLeaves.com stated on one of their testing that you need not to worry too much about how high in the cup size your cup might be heading. The "A through D" is a system that is over 70 years old and it would be unrealistic to use this system in the standard we have today. It's like using a telephone at an age where cellular phones are prominent. Do you like to use something that is considered to be obsolete? Women should choose to wear a bra having a larger cup instead of having the smaller ones to ensure all your side tissues to be 'scooped in' and to avoid having those unattractive lumps on the side. According to Fowler, using a smaller cup will give you that look of puckering or "quad-boobs" and that is something that you don't want to appear at any time of the day.
3. Getting stuck at a particular style – Women treat their bras like an old pair of jeans. When they find a good pair, they often stick to this particular pair and will be using it for a very long time. This can be considered good in some ways, but we should also put in mind that our bodies constantly change. We must adhere to the change we are experiencing and be bold enough to try new pair of bras having different kinds of cuts, fabrics, and styles. For instance, wearing a t-shirt bra is great but the lace of the bra can only be considered as supportive as a molded cup. And most of the styles of this kind of bra are made to appear seamless nowadays. Women should not be afraid in trying for bras with new styles like pushups, demi-cups, and see which one really gives out that pretty look. And one more thing, if you find a bra that you like and it doesn't give you the right fit, try a different size and see how it works for you. Brands differ a bit in terms of the size. They may appear similar in the label of the size, but sometimes the fit is not always the same.
4. Not being able to get fitted often – Bra experts strongly recommend for women to get fitted every 6 months. This should be done so that you will be able to keep track of all the physical changes you are experiencing in your body. Your body may change as a result of getting pregnant or losing weight just recently. And if this happens, this change will also affect your cups size. So therefore, every woman should make it a regular habit of getting fitted twice every year.
5. Only focusing on one specific area and forgetting all the other areas of the body when choosing for a bra to wear – In order to avoid looking disproportioned physically, Fowler recommends you to follow these useful whenever choosing a bra to buy:
Try to get multiway or cross back styles for women with narrow back
Prefer balcony shapes if you are a broad back type of a woman
Try a bra having a low-cut balcony shape if you have wide set breasts
Go for a plunge or a push up bra if you have close set breasts
Go for a t-shirt bra if you have one breast that is larger than the other. Add a pad on the cup for the smaller breast and make sure to fit your bra using the larger breast.
Use balcony styles that come along with slight padding if you have lost tone in both of your breasts as a result of breast-feeding. This bra will ensure to give you the right amount of shape and support to make you breasts look firm and attractive.
6. Not being able to ask help from experts – Shopping for bras can be a frustrating experience especially if you find out that there are no help in sight. So if you want to make sure of getting the right fit of bra any time, consult the Bra Experts and make you life easier today! This service is free of charge and it will save you lots of time. So make use of the Bra Experts and get that perfect bra for you!