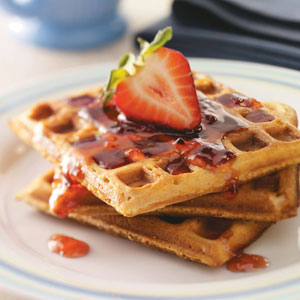 Food and dining is an essential part of every celebration. Hence, new recipes are always a good bet to keep guests coming and to keep family members happy and full during important celebrations like Thanksgiving Day. Thanksgiving Day is a national holiday in the US, Canada, Puerto Rico, Norfolk Island, and Liberia at differing dates in the months of October and November. It is the day of being grateful for the year's harvest and for the succeeding year's abundance. Because it's all about harvest and food, it is worth it that new recipes are served on the table. Here are delicious Thanksgiving recipes that your family will definitely love. Recipes are categorized into festive/turkey and desserts.
Festive/Turkey Recipes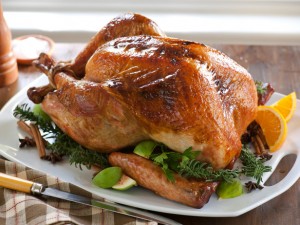 1. Juicy Turkey Recipe – a must-have for its juicy and tender turkey meat
Ingredients: 1 whole turkey with its neck and giblets removed; 2 tablespoons dried parsley and dried ground rosemary; 2 tablespoons rubbed dried sage; 2 tablespoons dried thyme leaves; 1 tablespoon lemon paper and salt; 2 stalks of celery, chopped; 1 orange cut into wedges; 1 onion and 1 carrot chopped; 1 can chicken broth; and 1 bottle champagne.
Instructions: Preheat oven to 350 degrees. In a roaster, prepare sheets of aluminum foil that's long enough to fully wrap the turkey. In a small bowl, mix rosemary, parsley, thyme, lemon pepper, and salt. Rub the cavity of the turkey with the mixture and stuff the orange, celery, onion, and carrot. You can then place the turkey into the roasting pan. The champagne and chicken broth can then be poured onto the turkey then cover the foil on top of the turkey, making sure that the foil does not touch the turkey or breast legs. Bake the turkey and wait for 3 hours until bones are no longer pinkish and the juices have started to run clear. Then, take out the cover, insert an instant-read thermometer in the thighs of the turkey, and bake again for an hour until it turns brown. Take it out from the oven and allot 10-15 minutes before slicing.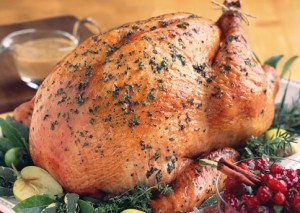 2. Herb Roasted Turkey – a must-have in every Thanksgiving Day for its appeal and mouth watering taste
Ingredients: 1 whole turkey around 10-12 lbs; 20 whole sprigs, which can be a combination of rosemary, sage, thyme, oregano, and marjoram; 1 tablespoon salt; 2 tablespoons canola oil; 1 tablespoon freshly ground pepper; and 3 cups water or more if needed. For the aromatics, cut onion, lemon, and apple into 2 inch pieces.
Instructions: Preheat oven to 375 degrees F. After the neck and giblets have been removed, place turkey with the breast side up then pat dry with paper towels. Combine herbs, oil, salt, and pepper in a bowl. Rub the herb mixture on the turkey, giving emphasis to the breasts and meat under the skin. The aromatics and 10 of the herb sprigs should then be placed in the cavity. Tuck its wings and tie its legs using kitchen spring. Add the water and the unused herbs to the pan. Roast turkey and wait for 45 minutes until it turns golden brown then remove it out of the oven. Insert a digital thermometer into the thickest part of the thighs and wrap the breast with layers of foil. Continue roasting for 1 hour and 15 minutes, reducing the oven temperature to 350 degrees. When the thermometer reads 165 F, it means that the turkey is fully cooked. Transfer it to a platter. Let it sit for 15 minutes before you start carving.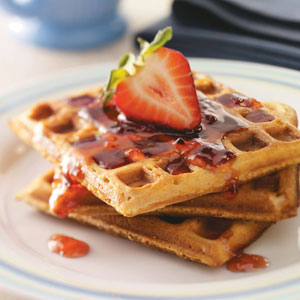 3. Desserts for Thanksgiving Day – The following desserts aren't just delicious, but easy and fast to prepare, too, which make them a must have for each Thanksgiving dinner.
Layered Dulce de Leche
Ingredients: 40 wafers divided; 2 packages of Jell-O white chocolate flavor instant pudding; 1 ¼ cups of cold milk; 1 tub of thawed Cool Whip Whipped Topping; and ¼ cup of caramel ice cream topping
Instructions: Chop the wafers and prepare a pan that's lined with foil. Arrange the wafers on bottom of the pan and beat pudding mixes with milk for 2 minutes, adding whipped topping in the process. Input all the remaining mixture and sprinkle with sliced wafers. Press the wafers into the pudding blend. Let it freeze for 4 hours or more depending on your preferences. While waiting for 15 more minutes for the dessert to soften, sprinkle it with caramel topping before serving.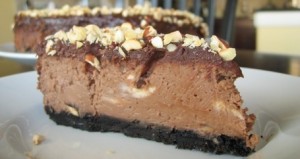 4. Nutella Cheesecake – Don't you just love Nutella? It is everyone's favorite, especially the kids, and this dessert will surely keep them on the table for more minutes on Thanksgiving Day.
Ingredients: 250 grams Grahams, 7 tbsp melted salted butter; 1 tsp of vanilla extract, 500g cream cheese, 3.5 oz powdered sugar, half cup of heavy cream, 371 g Nutella, and preferred nutty and crunchy chocolate like Ferro Rocher
Instructions: Process crackers in a food processor until it becomes crumbly, add melted butter, and combine both ingredients very well. In a spring form cake tin, place the crust mix and then press firmly for an even coating. Once done, place the crust mix in fridge. In a bowl, beat cream cheese, sugar, and vanilla extract until it becomes smooth and consistent. Add Nutell and ½ cup cream. Beat again until the mixture becomes shiny and mousse-like. Spoon mixture onto graham crust and smoothen the surface. Add your preferred chocolates before returning it to the ref again. It is best served when chilled.