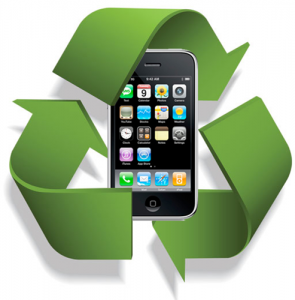 Just when you thought that plastics are the only problem-causing product on Earth and our health, electronic wastes then come to the picture. E-waste is the collective term for technology gadgets that are deemed broken, damaged, and useless. Not having the knowledge on how to properly dispose this waste can create an unsightly spot, adverse effects to our health, and harmful impact to the environment.
Reports show that the US had disposed at least 384,000,000 units of e-gadgets last 2010 and 19% of it was recycled. Meanwhile, it increased to 3.41 million tons of e-wastes in 2011 with about 24.9% of it recycled. The figures alone already tell us to think twice before finally deciding to junk that old model of Apple phone or Samsung TV. But did you know that it's not the number of tons or devices that we should be too concerned about? We should all be concerned about the harmful effects of the chemicals present in these devices because these could not only harm the environment, but could also harm our health. Let me name some of them: arsenic, antimony, copper, lead, beryllium, cadmium, nickel, and zinc. These metals, when burn or thrown into bodies of water, could lead to the deaths of numerous marine animals and aerial species due to poisoning while we strongly mumble on its foul stench. But you know what? Mere mumbling about this matter wouldn't help at all because we need action to keep everything controlled when it comes to e-wastes. So how can we help eliminate, or, if not, minimize e-waste?
Avoid trying to keep up with the mobile phone trend – Face the fact that no matter how many times you change your unit, you couldn't be able to keep up with the trend of mobile phones because there are tons of phone manufacturers out there that keep on experimenting, designing, innovating, and creating mobile phones. Apart from that, this move is also irrational and insensible because it's a waste of money. There is an exemption though: be willing to give or donate your used mobile phones to relatives, charities, and organizations that need devices for communication.
Handle it with care – Even if you buy a Nokia, an Apple, or a Samsung, always handle it with care because no single gadget lasts in the hands of a careless owner. Putting it in protective casing; using radiation protectors; and placing it in a pouch are the best ways to ensure that it won't slip in your hand or break easily when it gets bumped.
Lengthen its battery life – Increase your phone's battery life by turning it OFF. I am not saying to turn it OFF all the time though or it would not serve its purpose. Turn it OFF in areas that don't have signals or at times when you're not willing to answer any calls or simply use your phone, like sleeping time. Avoid using vibration as it consumes energy faster than not doing so. Avoid draining it before re-charging. Shallow and frequent charging are the best ways to prolong its life. However, you should first check out this info from the manual since not all phones are furnished with the same battery. Turn OFF unnecessary features like Bluetooth, games, music, and videos when you're not using them. Keep it cool and don't place it in warm areas because it will drain it quickly. If your battery is almost draining, keep calls short and charge it immediately. Full charge a new battery pack before using it as this is the best way to maximize its capacity in the long run. Finally, use any power saver feature in your phone; avoid using backlight during daytime; and avoid applying animated wallpapers and screensavers.
Avoid battery failure – Knowing how to take care your mobile phone's battery is as important as taking care of the unit itself. It is the battery that keeps the phone working, adding more reasons to take care of it even more. Most common signs of battery failure include: swollen batteries; shortened usable time even after re-charging; unusually hot when in use and when charged; and when it builds up a hard spot.
How to Recycle your Old Mobile Phone
Okay, so the fight against e-wastes is still ongoing, but you can't just let those useless and old mobile phones sit and build-up in your cabinet, right? You've got to do something to avoid dealing with e-wastes of your own. Here are the places and organizations that you can go to for mobile phone recycling:
Donate to Recycling Centers – Studies show that an average American tends to change mobile phones every 2 years, and that's quite fast. Because of this trend, the problem on e-waste has continued to increase over time. Take note that Americans are discarding at least 100 million phones each year and this could grow more and more if not recycled or reused. Thankfully, we have gadget recycling centers to go to. Here's a list of the companies that you could visit for mobile phone recycling:
Best Buy –accepts mobile recycling options, in-store recycling methods, and conducts recycling events for all mobile phone brands. The company accepts phone units, chargers, hands-free headsets, and even telephones. It also accepts office gadgets. Every Best Buy stores also have their own recycling kiosks where you could drop off used rechargeable batteries and cables. The company also has a trade-in value policy in which almost all electronic gadgets are valued, and if your gadget has value, it'll be converted into a Best Buy gift card that allows you to enjoy any good inside the store. If your mobile phone happens to have none, they'll still accept it for free.
Staples – offers in-store and event recycling options as they continuously uphold their Easy on the Planet program. They accept mobile phones from any brands regardless of its purchase location for free recycling. They also accept any office gadget for free recycling. Check at your local Staples now.
Nokia – One of the most renowned manufacturers of mobile phones in the world, Nokia offers event recycling options and mail-in recycling services for those who have Nokia phones, but don't have access to nearby Nokia shops. Nokia either recycles all parts of the phone or uses them to generate energy. Nokia is into sustainability program, which pushes them to create phones that are made of green materials and packaged in a very minimalist way.
Samsung – Another giant in the mobile phone industry, Samsung offers mail-in recycling options as they are pushing their Mobile Take Back program where are recycled products are used for manufacturing processes. They accept mobile phone and its accessories at zero cost from anyone in all 50 states, making it easier and more convenient to any green-minded consumer.
Call2Recycle – The organization has a website where consumers could visit and check how they could recycle old mobile phones. All they have to do is enter their zip code and they will then be guided on where they could find a nearby drop box for their unit. The program is accessible to all mobile phone consumers and retailers in Canada and in United States as most major technology gadget retailers like Radio Shack and Office Depot participate in this program. The unit is either refurbished or resold at affordable prices.
Collective Good – This is another organization that takes used phone units, restores them, and sells them to developing countries for use of poorer citizens. This way, it could bridge communication gaps in the world.
You see, your mobile phone is way better off when given to any of these recycling spots than being tossed to the garbage bin, crushed, and burned, and contaminate the environment and harm your health even more. Start rummaging for old mobile phones and gadgets now and help save our planet.