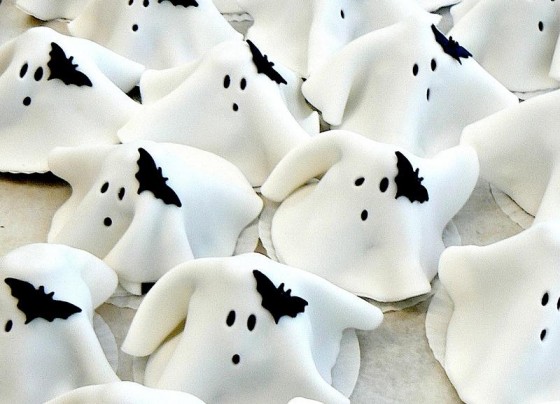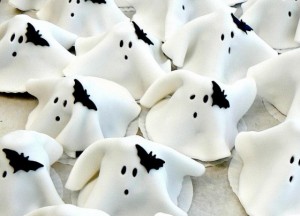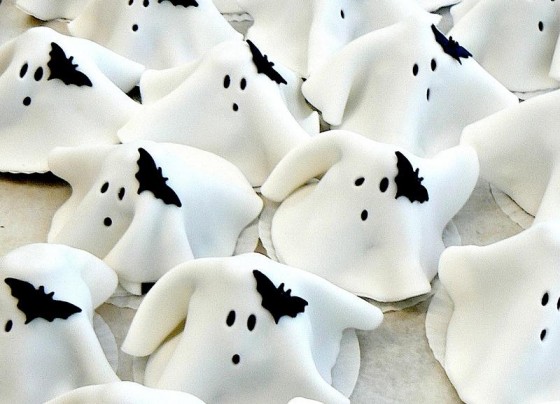 Halloween trick or treat is one of the most awaited events for kids. This has been practiced since the 1950s in the North America. Other countries such as Great Britain, Ireland and countries in Asia have followed this tradition. Two months from now kids will come knocking on your doors asking "trick or treats?" Only a few will answer trick, as it is accustomed for homeowners to prepare their goodies for those little super heroes, princesses, monsters and Disney characters. Who can ever resist giving delicious goodies to those very cute kids? I think none could ever dare do that.
As much as we love to see smiles from kids while receiving goodies, we would also like to give them something that can contribute to their good health. As we all know, sweet treats can damage their teeth and it has high content of preservatives and sugar which is not so good for the health. But hey, we now have choices for the treats. There are organic treats that kids will surely love and will keep mommies secured on the nutrition it can give. Here are some organic treats for the kids:
Every kid would love to have its share of chocolate such as Bug Bites: bite-sized organic cubes made from endangered species milk and dark chocolate. Each cube has 48 types endangered species trading cards. It can be bought online– you can check more of it in Endangered Species website. Another chocolate treat is the Rapunzel Lady Bug Truffles, it comes with hazelnut truffles. Kids will surely be attracted to it as the tiny lady bugs are designed in a detailed manner specifically the legs of it. Though, there are kids that are allergic to nuts so better ask if they have such allergy before giving it to them.
Cookies are the all-time favorite of kids, thus this shouldn't be missing. Barbara's Bakery sells organic animal cookies in big handy packages. It is flavored with chocolate chip, oatmeal wheat-free, vanilla and vanilla fruit juice sweetening. This is available in online stores: www.shopnatural.com.
Popcorn. Newman's Own Organics Pop's Corn offers the healthiest pop corn for kids to enjoy. Each pack is microwave safe for easy cooking. It can be bought at this website: www.newmansownorganics.com.
Hard candies are the kids' sinful cravings. The Candy Company offers organic Sour Fruits Hard Candies in varied flavor such as cherry, lemon, pineapple and orange. This can be purchased online at www.veganessentials.com.
Candy Tree's organic orange flavored lollipops are perfect for the treats. Each pack consists of 7 lollipops that can be bought online at www.veganessentials.com.
Mints. It is packed in 12 boxes of organic mints like peppermints, spearmints and wintermints. This is fully organic. You can check it out at www.mothernature.com for online purchasing.
Kids would also love to receive snack bars. Earth's Best snack bars are made of organic whole grain especially for babies. It is a bite-sized individually packed bar in different flavors such as Apple Blueberry, Pear Raspberry, and many others. You can purchase a handful of these goodies at www.earthsbest.com. New England Natural Bakers has organic Save the Forest Cereal and Trail Mix Bars with different flavors. They give 10% of all their profits to the environmental and social causes. Another organic bar is the Oskri Organics, they have organic Sesame Bars. Available flavors are dates, fennel, molasses and cumin. These can be bought at www.oskri.com.
Stretch Island offers organic chewy fruit in Apple, Grape, Raspberry and Strawberry flavors. It is packed in a box with four packages in it. You can purchase them online at www.stretch-island.com. Beverages. Juice boxes for your kiddos are available at Knudsen, www.knudsenjuices.com and Santa Cruz Organic www.santacruzorganic.com. Small boxes of Soy drinks are available at EdenSoy, www.edensoy.com. It comes with various flavors such as the original, carob and vanilla flavors. It can be bought online or in Whole Foods Markets.
Kids will surely love Gummi Bears organic candies; this comes with fruit flavors, Classic, Jelly and Super Sour Mixed Fruit Flavors. It is packed individually in boxes. This can be purchased online at www.shopnatural.com. To add up in your list of goodies are the organic raisins, Honey Sticks at www.stashtea.com, Kettle Brand Potato Chips and Potato Crisps at www.kettlefoods.com and the fresh fruits—no can beat the nutritious content of fruits.
I guess you can now start a healthy Halloween trick or treats with those adorable kiddos in your neighborhood. It is the perfect time for kids to bond and enjoy sharing what they got to others. Mommies do not only prepare goodies to see smiles from kids but also to see healthy and beautiful smiles from them. Have a safe and happy Halloween to everyone.