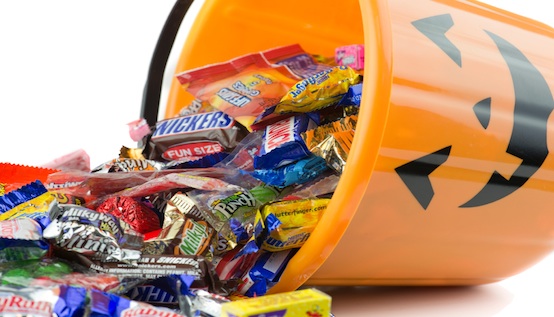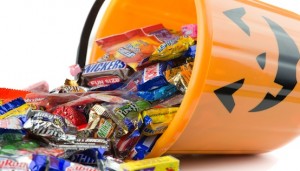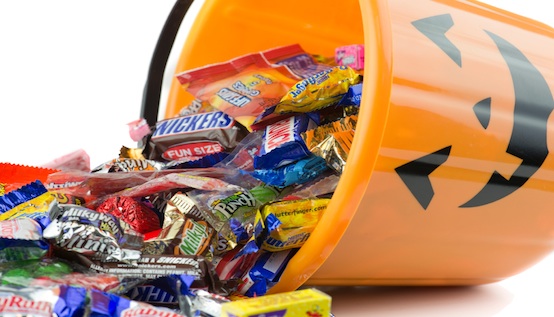 Parents who are strongly against the consumption of sweets and unhealthy treats of their kids are aware that they should start prepping up for Halloween. There is no doubt that the Halloween festivity is filled by lots of tricks and treats, wherein kids choose the latter. As parents' festive mood is ruined by the spread of candies and chocolates, children kick off the festivity with mouths filled with chocolates and candies, which could be a hideous sight to health-conscious parents. Nevertheless, don't worry too much because there are actually a lot of healthier alternatives out there for your kids that are still coated with the right sweetness that they love and nutrition and eco-friendliness that mommies wish.
Chocolate
This is one sweet treat that never goes out of hand in just about every occasion, especially in Halloween's trick or treats, but it doesn't mean that all of these are bad for their health and for the environment and for workers, too. The first tip is to look for chocolate packaging that's labeled with "Fair Trade Certified". You may be confused on how this label can provide a good cause to the economy and the workers. Firstly, when a chocolate company is into this kind of trading, this means that they pay sellers of cocoa beans, sugar, bananas, and other items used to make chocolates at a price that's higher than that of the market. The rate is extremely important to the producers of these raw ingredients to keep their operations healthy and to help them make improvements in their own businesses. You see, years ago before this particular activity came up, poor farmers were exploited by some chocolate manufacturers in the sense that they were not paid well enough. These poor farmers are then dubbed as slaves because they weren't paid enough for their labor. Thankfully, the move has made sure that they are paid enough and that wise consumers who go for worker-friendly chocolates contribute much to this move. In line with this, Fair Trade Certified chocolate brands also offer organic products most of the time because the farmers that are into this act undergo strict limitations on the use of chemical fertilizers and pesticides on their products. In this way, we can be guaranteed that their produced cocoa is safer and chemical-free than those products that aren't certified.
For one, Global Exchange sells mostly of chocolate brands that are fair trade certified. Some of these brands include Alter Eco, Coco-Zen, Divine, Equal Exchange, Sweet Earth, and Theo. Their Equal Exchange chocolates only costs about $8 per bag that contains 42 pieces, organic mint chocolates that cost about $50 for a pack of 12 at 3.5 ounces and its organic Caramel Crunch Chocolate with Sea Salt only costs about $5. You could also grab Alter Eco's Royal Rainbow Quinoa, which is a perfect bag for everything that's black and white and sweet for only $8. On the one hand, Cadbury had announced last 2009 that they're also going for a Fair Trade label, which means that this renowned company had decided to ban slavery in chocolate making.
You could also opt for organic chocolates like Betty Lou's Inc, which is known for its organic almond patties, organic North Shore patties, and peanut butter Smackers, which are all packaged in one box for only $31. There is also an organic chocolate from College Farm that comes in biodegradable packaging for only $3 per bag. There's also Madecasse Chocolates in which its raw materials are grown in Madagascar forests and are all grown locally sans or very minimal traces of chemicals. Kids will love its varying flavors from dark chocolates to pink pepper to citrusy. Green & Black flavors could also make good treats for older kids while Theo chocolates are best for those who love salted caramels in various flavors. Himalania Chocolates are not only organic, but also nutritious, too, since it's made of Goji berries that contain tons of amino acids and anti-oxidants.
Meanwhile, do you want to treat kids with eco-friendly and animal-friendly sweets this Halloween? Then Endangered Species Chocolate and Rescue Chocolate are the best choices because portions of its sales are directly donated to animal rescue organizations and pet shops each month. These also help support endangered species in the wild, especially those that have already become extinct.
Candies
Candies are another predicament of parents when it comes to keeping their child's health and teeth intact. But whatever you do to stop them from eating those hard sweets on Halloween will just go to waste. Good thing, there are eco-friendly candies that are worth of your worries. Grab a pen and paper and list this:
Endangered Species Chocolate Halloween Treats are a must-have if you want to give kids eco-friendly and purposeful candies that only costs about $18 for 72 pieces. You can also opt for the organic Candy Company Sour Fruit in cherry, lemon, pineapple, and orange. Sunspire Fair Trade Earth Balls is also a good option since it is eco-friendly and cheap and sells at only $5 per 5 ounce bag. Divine, another renowned company for its eco-friendliness and affordability also has its own products to boast of – Divine Halloween Balls that sells at $5 for 22 pieces. If you like an array of fruity candies, go for Candy Tree's Organic Mixed Fruit Taffy, which are available in cherry, lemon, black currant, strawberry, and orange. Gummy bears are also a great twist. Try adding classic, super sour, or jelly vegan gummy bears, which only cost about $3 per box.
Fruit Snacks
What other way to add more color to a basket of treats than to mix it with fruit snacks or fruit bags? Though these sweets can be bad for the teeth and for the kids' health, don't fret because there is tons of eco-friendly and organic fruit bags to choose from. Fruit snacks from Annie's is one of the most sought-after organic fruit snacks in the market as it is certified organic, zero in artificial flavors, sweeteners, and dyes, made with real fruit juices, gluten free, fat free, and Non-GMO Project Verified. Choose from any of its organic vegan fruit snacks variety with prices ranging from $14-$20 per bag consisting of 4 pouches per bag. You could also grab something from Kettle Berry or Stretch Island's Fruitabu with flavors coming for the berry family since these are all organic fruit snacks. There are also dried fruit snacks coming from Traidcraft, which boasts of its Fair Trade Certification, organic ingredients, and affordability.
Granola Bars
Who says granola bars are always unhealthy and a no-no? Thanks to environmentally concerned manufacturers, there are now eco-friendly and organic granola bars in the market. When it comes to organic sweets, Annie's has got a long list of it from fruit snacks to candies to granola bars. There's also Barbara's Bakery's Puffins Cereal and Milk Bars in Peanut Butter Chocolate Chip that only costs about $10/box. Then there's Nature's Path which sells Panda Peanut Butter and the Envirokidz' Organic Koala Chocolate. If you want granolas in various flavors, you could grab chocolate coconut or cherry nut from Thinkorganic Snack Bars.
Indeed, there are many ways to spice up the Halloween with the use of these trick or treating sweets, and it doesn't mean that it has to be devastating for the kids' health. Fortunately, with these eco-friendly and organic choices in the market, parents can now start to trick or treating with ease of mind. On the one hand, it is also a smart decision to include these sweets in your grocery list the next time you think of making your tots smile.