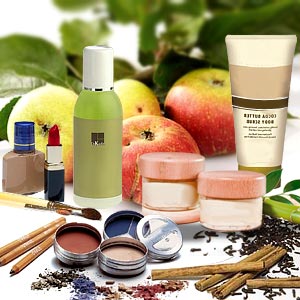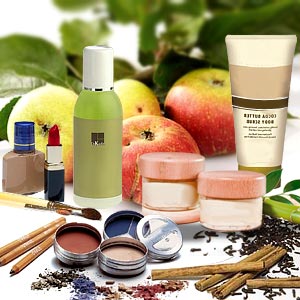 Women love to put makeup on their bare faces. Makeup provides color and enhances one's beautiful features and hides flaws, leaving a more striking facial attribute. With the presence of all-natural makeup in the market, you can start jumping for joy as you won't just be putting colors to your face; you're also letting your skin breathe and maintain its youthfulness in the long run.
FDA had announced in the previous years that each type of makeup is loaded with tons of chemicals that don't only bring about skin irritation, but also cause hormone alteration. For instance, some lipstick companies, including L'Oreal, were pulled off from the shelves couple of years ago because of the presence of lead in their products. Lead is a chemical that can cause skin irritation or skin allergies, lung cancer, and hormone disruption. Hence, it is necessary that you dab a single stroke of the lipstick on your hand to check if you're not allergic to it. Another example is mascara. Typical mascara can contain pthalates, a compound that is mainly used in cosmetics to prolong its shelf life. Phthalates is known for its endocrine disrupting action in the body, increasing a woman's risk to breast cancer. While you may think that couple of pats of lipstick on your kissers or a wand or two of mascara on your lashes is too minute to even worry about, it's not the amount of makeup that matters. What matters in this case is the frequency of application. If you apply this makeup every day, meaning you put on these chemicals every day, you'll be amazed how much chemical you are piling on your skin and in your body cells. Then comes the 'I told you so' part, which is something that we'd never like to hear as much as we can.
Because of the presence of mineral-based, all-natural, or eco-friendly makeup products, these chemicals are greatly reduced, letting you achieve a beautiful face without the worries of getting skin issues or breast cancer in the future. Another benefit of wearing natural makeup is the effect when it's applied to your skin. It is neither light nor heavy on the skin and the color leaves a natural look on the applied area sans the clown effect. You can also bet that even sensitive skin can use natural makeup daily without worrying of breakouts. Therefore, the next time you shop for cosmetics, pick those pieces that are made of all-natural ingredients, water-based, or plant-based instead of acid-based. Make sure to read the list of ingredients, too.