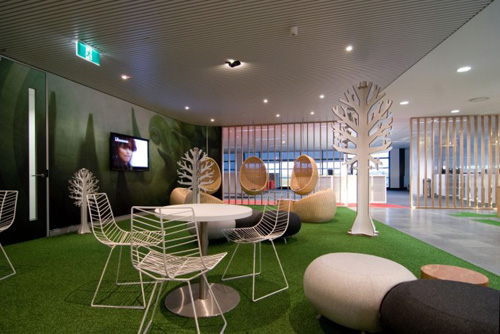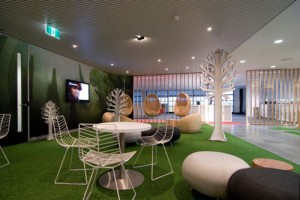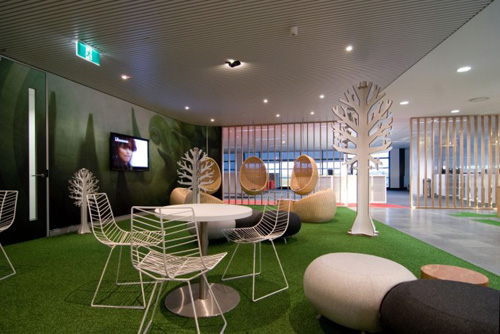 Whether we like it or not, our office can easily turn into a large pile of paper even when there's always a laptop to work at. This is because paper will never be totally extinct in our society. Nevertheless, there are a number of ways on how you can keep your office more eco-friendly when there's a possibility of paper pile in the area. Here's how:
Consider your office's looks. Do you need to repaint it? Do you need more furniture and office products? If you want to add more appeal to your area, putting indoor plants in its corners is the quickest solution. Indoor plants are not only beautiful but are also contributors to fresh air. Let these little friends add life to your office as you keep helping the environment from crumbling totally. On the one hand, if there is a need to repaint, you may want to opt for eco-friendly paints, which do not contain volatile chemicals. For the furniture, try to recycle current pieces and see what you can do about it. Buying new ones would be a waste of time and money, especially if you only do it for space improvement.
Never leave your computer ON even if you are just taking a quick 15-minute break. In addition to that, don't rely too much on the standby mode of your computer as these are not that reliable in terms of energy consumption. Don't forget to unplug its wire, too. Meanwhile, you can change your old laptop into a new, eco-friendly one with energy-saving features. Needless to say, it is also beneficial to invest on energy-saver printers and scanners. LED monitors are available these days as these are more recommended than the LCD option. Speaking of LED, switch your current lighting system into LEDs. LEDs are popular for its efficiency in converting energy into lighting and its ability to last for several years. LEDs also produce bright light, which diminishes eye strain in the office area. Recycle used gadgets and don't just leave it in the stockroom. Contact reliable e-waste management organizations to tackle this issue.
Recycle everything that you can in your office. Fax papers, envelopes, clips, and the likes are all recyclable. You can eventually use these in future transactions that don't necessarily need clean sheets. Make it a habit and you are saving tons of paper wastes in the planet and trees that are being cut illegally just to produce enough paper to supply the world.
Going green does not only starts and stops at home. It can actually be observed everywhere, even in your own office space.