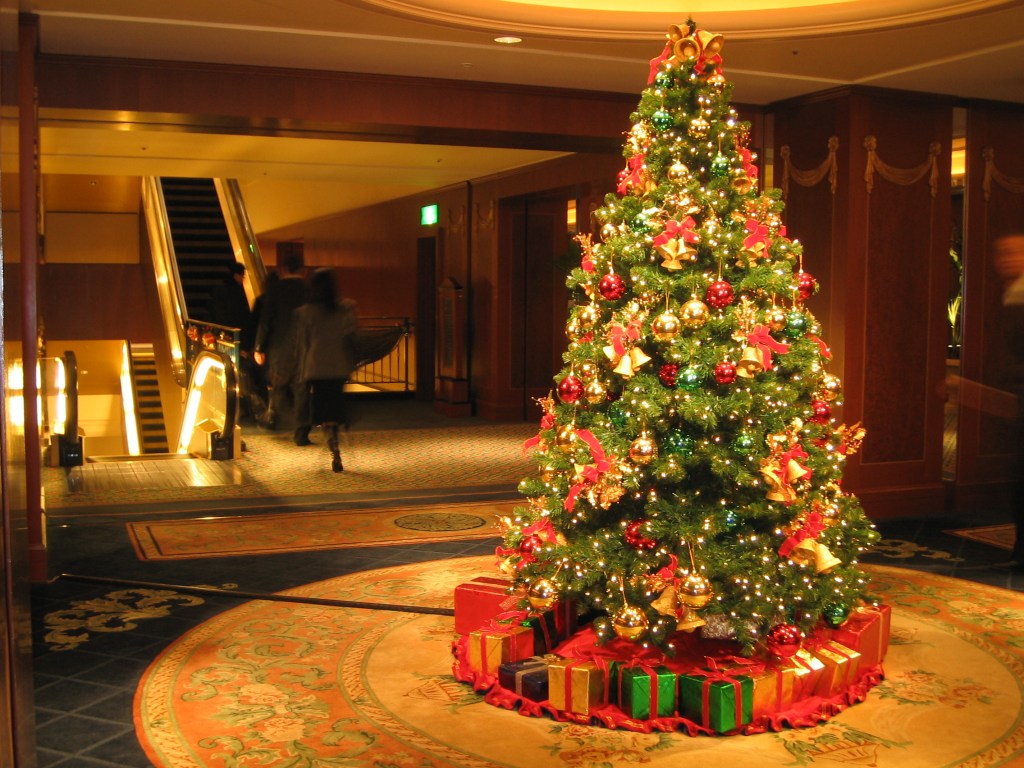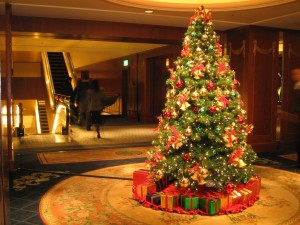 Here comes December! It is the time of year when people start rummaging for old Christmas decors and Christmas lights. It is also the perfect time to shop for gifts. Definitely, places bustle with life when December breeze is in the air. What other great way to celebrate the holidays than to start preparing your Christmas tree. While some people opt for a plastic tree, some really love to have a real one for that extra beauty and life. One of the many woes when it comes to real Christmas trees is how to keep it alive for extended periods, but it shouldn't be a problem when you know the techniques in finding the perfect foliage.
Pick the right tree based on its appearance. A tree with brown blotches and inconsistent branches mean that it's quite old and may not be able to stand for too long. It should come in an effervescent green, which means it's of the right age and state. Very few needles should come off when you try to pull a branch. Otherwise, it's not the best choice. On the one hand, the main factors that you should consider before getting a tree are its shape, density of the branches on the trunk, the scent of the tree specifically in its needles and bark; the feel of the branches; and its toughness. Christmas trees come in different types, and each of them differs in bulkiness, durability, and shape.
Common types of Christmas trees to choose from
Colorado Blue Spruce – It is characterized by a cone-shaped crown and blue green to silver gray in color, it is typically used as an ornament.
Noble Fir – Its rigid branches make it great for heavier ornaments and when making wreaths and garlands. Its blue-green needles give off a silvery sheen, and its fresh smell make it the best choice when wanting to have a tree that lasts for weeks.
Douglas Fir – Because of its sweet odor and greenish needles, it has become one of the most sought after types of Christmas trees in the US. It thrives well in the Pacific Northwest, and it is then transported to other countries around the world. However, its branches are not as tough as the other kinds, which make it suitable for light ornaments only.
Silvertip Fir – Sometimes dubbed as Red Fir, this type is typically favored by decorators because of the spaces between branches and its sturdy branches that rise proudly to the top. Such characteristics are greatly favored since they let the decors shine amidst its bluish leaves with silvery tips. Unfortunately, this plant has become scant these days.
Fraser Fir – Renowned for its impressive needle retention, pleasant aroma, and its two-toned needles, Fraser Fir is one of the most popular Christmas trees in the world. It comes with a pyramid-shaped cone, and its strong branches make it easy for its owners to hang their favorite Christmas decors for a long time. It has tough branches that are used to create swag, Christmas roping, and wreaths.
Scotch Pine – Another topnotch in the list, the pine is infamous for its nice scent and strong branches. Apart from that, it has perfect cone-shaped foliage and superb needle retention, which lets you hang your favorite ornaments and even Christmas lights.
Where to find Christmas trees
Now that you already know the different types of tree species used as Christmas trees, the next thing to learn is where to get them. Basically, you have three options: order online; choose from your local farm; and cut from your own place. Which procedure is the best? Let me show you the different pros and cons of each option. Ordering online is undeniably the easiest, but the shipment fee may hurt your pocket. Apart from that, there's no way you can physically touch the needles of the trees or even take a personal closer look to its branches. Online purchase technically involves discrepancies, specifically on the state of the tree. Choosing a tree from your local farm may sound exhausting, but it's actually the soundest and the most eco-friendliest option you have. Firstly, you can check the tree firsthand. Secondly, you can ask for discounts without having to worry the shipment fees. Thirdly, you can be guaranteed of the tree's freshness and you can also help your local fellowmen continue their job. Finally, picking a tree from your own place and cutting one on your own is the most laborious option there is. Plus, this isn't applicable to everyone since Christmas trees usually thrive in far flung areas only.
How to take care of your Christmas tree
It is very essential to take care of the tree immediately once it gets to your home. Meanwhile, the Tree Care Industry Association advices owners to wrap the tree in a plastic tarp while traveling it homebound for protection. Once it gets home, make sure that it gets to a bucket with water, and that its base cut should always be in touch with water to keep its needles in its fresh state all the time. Of course, never place it in fire zones at home, and make sure to check your Christmas lights for authentication to avoid fire hazards.