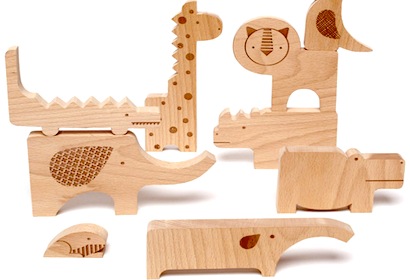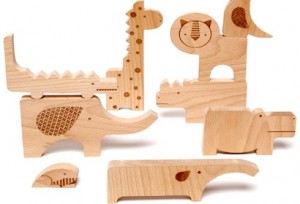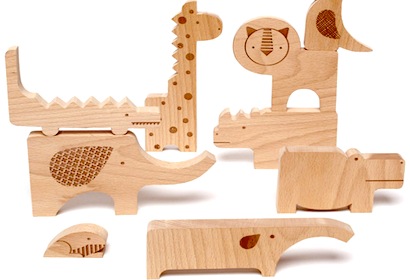 Children from any age need toys to help them develop socially, mentally, and physically. Toys can also aid in their emotional progress as well as communication skills. Because some parents deem toys as an irrelevant material that bore kids in the future, they give just about any toy to their children, specifically the cheap options. Sad to say, most cheap toys are made of plastics and non-sustainable materials that are not only short-lived, but also risky to children's health because of the toxic materials that they may contain. Therefore, it is imperative that parents should start seeing toys as an investment that help their children develop fully, and not as a material that kids will get bored in the future. Here is a list of some factors to consider when it comes to your children's toys and art sets.
Wooden or Bamboo-made Toys – So far, such toys are considered to be the most environment-friendly toys in the market, thanks to the sustainability of both materials. Wood and bamboo can replenish itself and quite abundant, especially in grasslands and wooden areas. Bamboo grows itself easily without too much aid from people. It's a grass and grows at wetlands and moist areas. Some gardeners are creating developments on organic bamboo. Apart from that, most toys made of these materials are quite more affordable, too. On the one hand, some wooden toys may have finishes. Opt for those that don't contain one. Finishes and coloring contain toxic chemicals that can cause respiratory and skin woes. Wooden cars, push toys, kullala, pull along toys, ride-on toys, and the likes are great examples of environment-friendly.
Organic Textiles – Dolls are definitely one of the most grabbed toys in the market. The popularity of dolls has spanned through centuries ranging from eerie looking dolls made of rags and scarves and even grasses and leaves sewn together to modern dolls made of carefully-chosen textiles. When it comes to dolls, make sure to go for those that are only made of organic textiles. Also, look for stuffed toys that are made of upcycled fabric and repurposed textiles.
Vegetable and Plant-based Crayons and Coloring Materials – There was a time when a certain brand of crayon was banned from bookstores because of its toxic ingredients. Since then, manufacturing companies started to formulate coloring materials that are made of au natural ingredients such as plant or vegetable based ingredients. Brands like eco-kids, Wee Can Too, Earth Paints LLC, and Endangered Species are some of the leading manufacturers of eco-friendly coloring materials for kids including art toys such as dough, craft sets, art kits, coloring tubes, chalks, and many others.
Recycled Materials – If you can find toy sets that are made of recycled materials, grab it. You don't only help reduce the tons of wastes at landfills, but you also keep your children's health at bay from toxic chemicals. You might want to check Giggle's upcycled jump rope that's made of unused climbing rope or their Ecosaucer that's made of recycled plastic milk cartons. Green Toys is another toy maker company that makes use of recycled jugs of milk sans traces of BPA, phthalates, and PVC. The toys are then packed in 100% recyclable cardboard and are mostly made of HDPE2 plastic, which uses considerably lower amount of energy compared to incorporating virgin plastic.
These are the major factors that responsible parents should mainly consider before paying for any kids' toys. It has been shown that plastic made toys contain chemicals that can get into the kids' body can contribute to a plethora of diseases including colds and flu since the chemicals target their immune system. Another thing to consider is to keep at bay from jewelry and sparkling toys. These play sets have high chances that they contain lead, another popular illness-causing chemical. For parents who are planning to have 2 or more children, go for toys that are lasting. Forget the price. You can easily hand the toys down to the siblings without necessarily buying new ones every year. This is by far one of the most efficient green methods when it comes to toy keeping and buying. You can also donate them or put them on sale in the future. In addition to that, read labels very well. You can find warning signs or materials used in the packaging of toys in the market, which helps you become aware of its content. Finally, go conventional by playing with your kids. If you must, get down and dirty; build sand castles with them; create a mini art attack session at home; or play as their patient. Play time will never be the same with parents and kids will surely never think of having new toys when they know that they can play with you with just about any play set in the area. Introducing other activities such as reading books reduces play time and need for more toys as well.