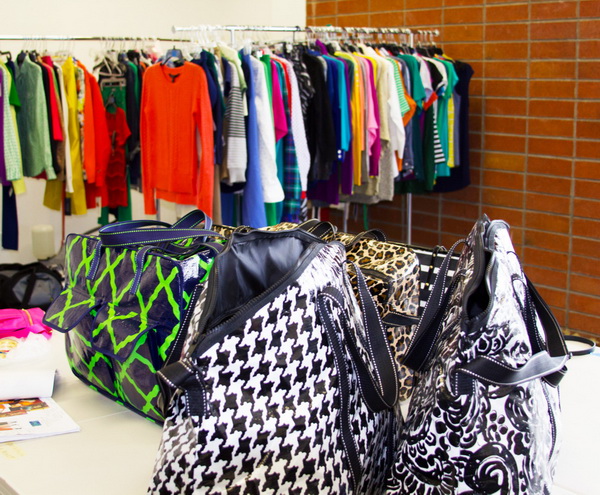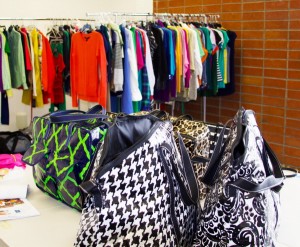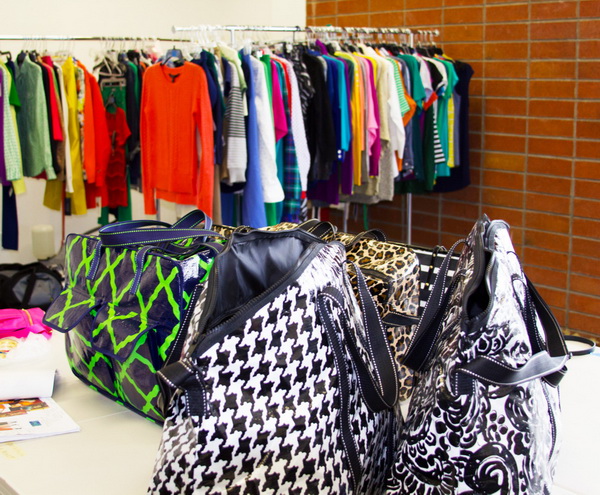 Let's first define what a green wardrobe is. Basically, it's not just about the hue, but it's about the content of the wardrobe. A green or eco-friendly wardrobe is one that contains enough clothing or recycled fabric pieces or apparels bought from eco-friendly shops and designers. A green wardrobe is one that is made out of sustainable materials and sound labor practices. In other words, eco-friendliness is not limited to the installation of solar panels or the unplugging of unused appliances or the consumption of organic foods. Eco-friendliness runs in the fashion industry, too, so you can stay as fashionable as you can be without ruining your budget as well as the environment. Having a green wardrobe is surely an achievement because of three reasons. Firstly, an eco-friendly wardrobe helps keep the environment in its stable condition. Secondly, a green wardrobe is a pocket-friendly wardrobe. Finally, a green wardrobe is always a stylish wardrobe. Who would not ever want to stay chic and modish without putting a hole to your pocket and at the same time helping our planet stay healthy?
1. Recycle or repurpose old clothes. Never throw or dump old clothing. There are gazillions of people in this world who have not experienced wearing any decent and proper clothing because they don't have the access to do so. Aside from that, eco-friendly designers are encouraging people to restrain from buying new clothing as textile wastes are building up. Recycling and repurposing them are ways to at least diminish the buildup of these supposedly useful pieces. You can turn old, baggy shirts into sleeves tops or midriff shirts and too short jeans into summer shorts. You could actually go to the beach with the sleeveless midriff paired with your favorite swimwear and shorts. An old, boring top can be hand sewn with sequins or spiced up with colorful prints. If you love sewing, you can always reconstruct your clothing to any fashionable piece that you can find from your favorite magazine. However, if you don't have sufficient time to do any of these, you can always give them to relatives or sell them away for a purpose. I've known a friend who's been encouraging her friends to give her their old and unused clothing. She then sells the pieces and the proceeds are used to fund a whole day of fun and food on Christmas for the children in a local orphanage.
2. Never patronize fake or knock-off designer bags. Chances are the workers for this niche are children and adults working in unprotected premises at very low wages. These items are sold at very low prices, so you can just imagine the malpractices and the lack of proper attention to the workers. Apart from that, fake or knock-offs have very low quality, so they don't last long, adding more garbage to your wardrobe.
3. Patronize the products manufactured by eco-friendly designers and brands. There are actually a number of popular designers out there who upcylces garment wastes, swatches, and textiles while others only use sustainable materials when creating apparels. They also practice fair trade and buy most of their materials from poor and less privileged countries such as Africa. If you are into luxury fashion, check out some of Stella McCartney's soulful and dramatic pieces, which are made of sustainable materials using cruelty-free and vegan fabrication practices. She's also managed to create a sustainable fabric technology without sacrificing the quality of her products. Other popular names in the fashion industry who has switched to eco-friendliness include H&M's Conscious Collection; Diesel; Yoko Ono, Lauren Bush Lauren; Lauren Conrad's travel collection; Gwyneth Paltrow's items; Jessica Alba's fashionable baby goodies at Honest Company; and so many others.
4. Accessorize. If there is one thing that you need to have in your wardrobe in order to stay as modish as possible, it would have to be the right accessories that speak for yourself. Go for pieces, which should not necessarily be expensive, but really versatile and complementary to most of your apparels. For example, a thin, white belt can complement just about any top or dress while a pair of dangling earrings can definitely add oomph to a simple top. With the right accessories, you don't need to splurge more on clothing since you can always mix and match them with your bling and belt.
5. Go local. Buying locally made wardrobe pieces and accessories is a green method as you help alleviate the lives of your local businessmen as well as diminish the chemicals and fuels used to transport imported products to your place. You might also want to buy second hand clothing. They're cheaper, greener, and modish, too. Some celebrities even splurge at thrift shops without jeopardizing their own fashion taste. You can also befriend a local tailor who can help you reconstruct old clothing into trendy pieces.