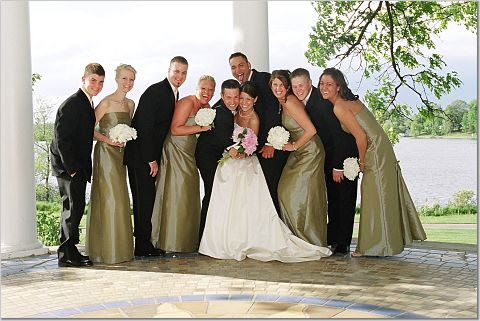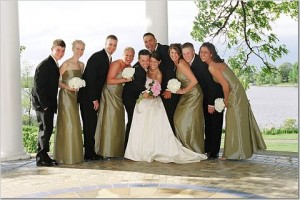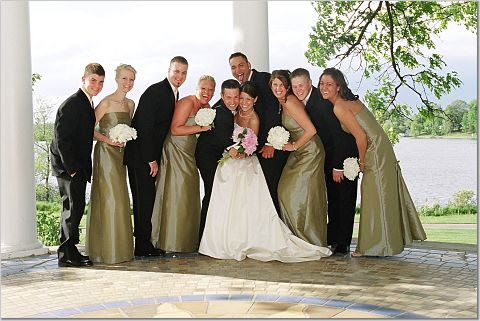 Weddings are always an exciting event. It speaks of love, hope, and, of course, gorgeous or simple wedding dresses. Wedding are even made beautiful when celebrated during the summer season because everything's sunny and warm to celebrate romance in the air. To add more beauty to a summer wedding, you have to plan everything carefully about the food, venue, number of guests, flower, decors, and, of course, the perfect wedding summer dresses to keep issues at bay. And what better way to make summer weddings more splendid than to celebrate it in a green way? Here are few guides on how to be a green bride:
The Venue
If it's a summer wedding it should be celebrated in an outdoor venue, the greenest option. You could choose a garden, a beach, or at your own backyard if you have few guests and if you want an exclusive wedding without breaking your bank. Tying the knot in an outdoor setting could minimize the use of flowers, tulles and other decorative pieces, and air conditioning systems because fresh air and beautiful surroundings are all set, eliminating the need for man-made decors. If you opt for an indoor venue like ballrooms, hotels, and the likes, imagine how much energy is needed to power all the equipments in the location from the air conditioning system up the lighting system. Furthermore, parents don't need to worry with their kids when in a garden or beach because these venues are usually clean from electrical wires and kids may have a number of activities to do that could keep them quiet for sometime during the entire ceremony. Conversely, you have to be choosy with the dress if you opt for a garden or a beach wedding as long trains may get caught with some plants on the garden or beach creatures, which may ruin the look. Finally, choose one venue for the wedding ceremony and the reception, so guests won't have to transfer from one place to another to attend the whole celebration. This could also lessen gas exhausts and fare costs as travel is reduced.
The Food
Eco-friendly foods mean local and fresh harvests. You should avoid ordering produce from other countries because this process would require tons of preservatives for the food to stay fresh until it arrives in your doorstep. Go for local fruits and veggies as these are not only cheap and accessible, but also less in preservatives. You may even want to make your own menu to make sure that you first-handedly pick out the ingredients. Speaking of fresh fruits, it's always a lot sunnier and more filling when a menu consists of fresh fruits, right? For desserts, skip chocolates and go for fruit salads or slices of fruits instead. You can also opt for tarts and pies that may be made from fruits found at your local market or vegan menus. For salads and appetizers, go for veggies, and for drinks, whip up a punch with apples and oranges. A little touch of alcohol won't really mess up your big day as long as no other beverages are added to it. Finally, opt for plated meals than buffet type of dining since the latter tends to leave lots of dirt and wastes compared to the former.
The Bouquet
Do you have a garden? Are there lots of local flower shops in the area? If you answer yes to both questions, then you don't have to worry on getting an eco-friendly bouquet. Picking few treasures from the garden is the best shot if you want a lovely, eco-friendly, and very affordable bouquet. You could also choose fresh flowers from your local flower shop during the day and have it made into a bouquet in time for the wedding. This way, you can have fresh flowers for the entire event without sacrificing your budget and the environment. Some couples also start planting flowers of their choice during its season in time for it to start flowering on their wedding day.
The Number of Guests
Do guests really matter if we want to have a green summer wedding? Of course, the number of mouths to feed does matter, especially if you really want a green wedding. First of all, more guests mean more budget and higher possibility that more energy is needed to make them all feel comfortable during the entire event. This option may not also be too pocket-friendly. Therefore, when making a guest list, always prioritize family first then close relatives to be followed by friends whom you have been contacting regularly.
There is no doubt that brides would surely give a lot of attention to the dress that she will be donning on her big day. Regardless of the design of your dress or even if you opt for colored wedding dresses, always bear in mind to go green by renting or buying vintage pieces. Tailoring wedding dresses is never green because wastage of fabric is most likely to happen. On the one hand, you shouldn't worry with renting and seeking at vintage shops because they have a variety of bridal gowns to choose from mermaid dresses to sheath wedding dresses to trumpet wedding dresses. Just make sure that you have enough time for shopping and actual fitting prior to the wedding day.