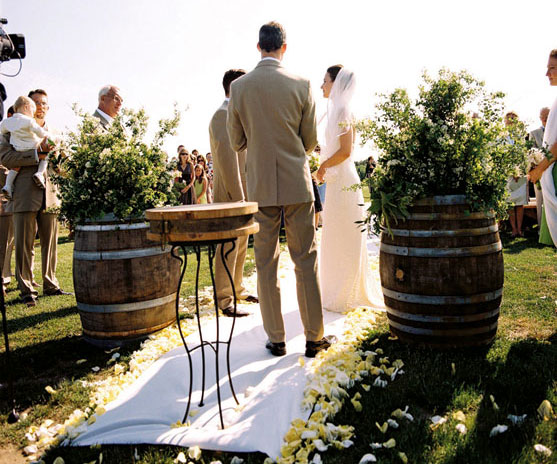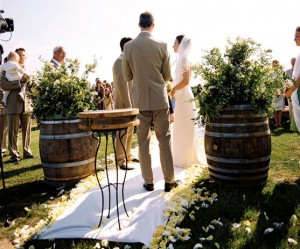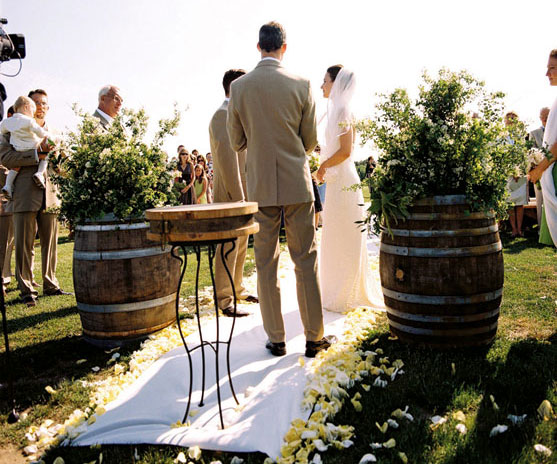 An Eco-friendly wedding is designed to help maintain the environmental surrounding and in fact, the idea has become a very important aspect of wedding planning these days. There are a lot of things that feature in an eco-friendly wedding and all this things play a role in sustaining the environment. In definition, an Eco-friendly wedding is simply defined a wedding that is conducted in a manner that doesn't present any harm to the surrounding ecosystem.  Such weddings are very simple and their environmental sustainability can be viewed in different dimensions.  In case you want a "green wedding", the following tips highlighted in the article will be very helpful.
Why an eco-friendly wedding
The basic reason why eco-friendly weddings have been highly encouraged is based on the fact that the world today has suffered a lot from environmental degradation and owing to this fact, it is important for each and everyone to play a part in saving and protecting the world's ecosystem. Although it may seem very simple, an eco-friendly wedding goes a long way in reducing degradation. Through an eco-friendly wedding, you can be proud that indeed you have played a role in safeguarding the environment for yourself and for the future generations.  The reality is an environmentally sustainable wedding can happen and it is very simple to plan it.
Choosing an Eco-friendly reception venue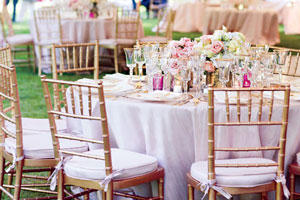 One of the important things in wedding planning is choosing the best reception venue and in most cases, a venue can really spice up a wedding or reduce it to a formality. For couples looking to have an eco-friendly wedding, it is important to make sure that the venue you choose for the reception is as environmentally sustainable as possible.  The main focus here should be saving on electricity and water. While most people choose luxurious reception in top quality hotels, this will end up spending a lot of electricity and water which to be fair is not a necessity. An Eco-friendly wedding in this respect should therefore focus on reducing the use of these two things. Therefore, you can consider an outdoor wedding venue on the countryside where you do not have to use lighting from power and running water. The good thing is there are a lot of wedding venues outdoors that will blow your mind and add up to the romance in the air. Wedding planning should focus on this if at all the reception will be sustainable to the environment.
Choosing the best eco-friendly flowers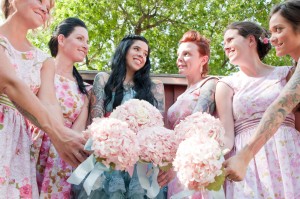 Another important thing you can do in making your wedding eco-friendly is taking time to choose the best flowers that are environmentally sustainable. The main focus in this regard should be flowers that are biodegradable. Furthermore, these flowers should not be laid with chemicals and pesticides that may have a harmful effect on the soil. Although many weddings tend to use original flowers, it's clear that a huge number also tend to use plastic roses which are not sustainable by any means.  In case you want a good eco-friendly wedding, it is important to make sure that even the flowers used in the ceremony and all biodegradable.
Eco-friendly gift wrappers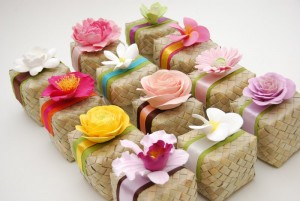 Traditional gift wrappers are not the best of environmentally friendly things in a wedding and it is important to make sure that your wedding is different. In most cases the gift wrappers are simple plastic papers which are not biodegradable. Aside from that, these papers produce CO2 when burned and it is not ideal for them to be used in an Eco-friendly wedding.  The good thing is today there are quite a number of eco-friendly gift wrappers that will help reduce the impact of your wedding to the environment. Always talk to your wedding planner to make sure that all these guidelines are followed.
How to effectively plan an Eco-friendly wedding
Planning and Eco-friendly wedding is not difficult and in fact it only takes a little care. The main goal of such a wedding is to conserve the environment and in that case, every part of the plan should focus on reducing the environmental impact of the wedding substantially.  The fundamental principles of planning an eco-friendly wedding begin by setting the stage and the venue in an environmentally sustainable way. The options highlighted in this article should prove very helpful to you in choosing the best venue.
Once the stage is set, the other things can be done quite easily. In addition to that, it is important to have an experienced wedding planner to see you through this process. Eco-friendly weddings seem to be the way to go and it is very clear that everyone would want such a wedding. Remember that it is always the small things that matter and even in a wedding, the small steps you take to make it as environmentally friendly as possible will have a very huge positive effect on the environment around you.
Related Products:
Eco-friendly wedding dresses, bridesmaid dresses, mother of the bride dresses, prom dresses, and other special events dresses