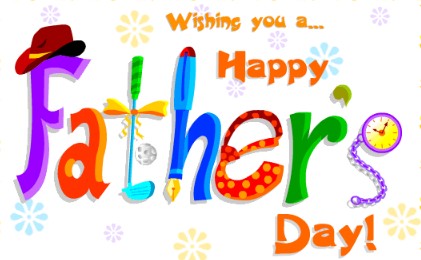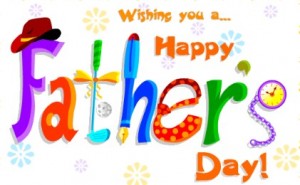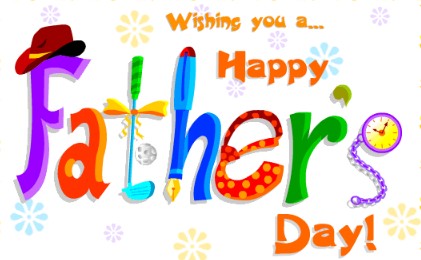 Their rules may mean business and their stern face may sometimes mean war. They can be quite annoying and irritating because they don't want us to hang out with those cool gals that bully other kids. They are sometimes narrow-minded because they don't understand that body tattoos are art and not dirt. We sometimes hate them because they want us to go home before 8 in the evening and they can ground us anytime when we skip classes. Yes, I am talking about the greatest man that comes in our lives – our fathers. We may only talk negatively about them because we cannot do anything we want and go anywhere we want when they are around. But, they will always have a special place in our hearts, especially if we have a responsible and caring father. So let your father feel special this coming Father's Day. After all, there is nothing more important to them than being appreciated with what they are doing. Here are the top father's day gift ideas sans the guilt because these are all eco-friendly and affordable.
For a Gadget Lover – How can gadgets be green when they consume tons of energy per day? Don't freak out yet because numerous companies these days buy to the idea that consumers are now wiser as they tend to look for eco-friendly products than the conventional ones.
Solar Powered Keyboard – Every guy uses keyboard so he can continue to work on his papers in his PC, especially if he works in an office. Every father deserves to have an eco-friendly keyboard that does not only help save more money, but also makes typing tasks easier, more convenient, and faster. Logitech offers a solar powered keyboard that is not only sleek, versatile, and convenient to use, but eco-friendly too since it only uses solar energy even in indoors. For about $50, surprise a guy with this solar powered keyboard today.
Eco Button – It is a computer power saving device that puts the PC on eco-mode, which deliberately decreases power consumption, while the user is away. It simply calculates the carbon units consumed, the energy saved, and the money saved as well. Everybody uses computer these days and this $15 button just does the trick in saving energy and money in the long run while helping the state of planet Earth.
Water-savers – Water savers, like Hippo, has the capability to stop full flush in toilet bowls, in which immense amount of water is being released from the system. With the water saver, the amount of water is reduced without sacrificing the dirty in the bowl. Water savers are great in letting you save at least 2 liters of water each flush. This is even best when paired with eco-toilet bowls.
There is no doubt that most men love gadgets, but be sure to gift wrap one that the recipient would find beneficial the most. An eco-button is deliberately important if he has a PC, but it's just a waste is the recipient does not have one. This goes the same to solar powered keyboard and other eco-friendly gadgets, too.
Bags for a Dad on-the-Go – Every father needs a bag whether he is going to the office, to school to drop and fetch the kids, or to a friend for a night out. Men love bags just as women do because they also have certain things to put in it. These stuffs include mobile phone, wallet, keys, cards, hankies or extra stuffs, and the likes. Not to mention, they essentially need a bag for their golf or tennis matches or gym schedules and picnics. What better way to carry all these stuffs than to give them an environment-friendly masculine bag?
Hemp-made Messenger Bags – The majority of the men who loves bags always opt for messenger bags instead of backpack bags because these look manly and easy to carry and spacious, too. But because you want to give him an eco-friendly bag, make sure that it's made of hemp since it involves environment-friendly procedures to manufacture it. Hemp is one of the most durable fabrics in the market and absorbs dye effectively without the need to use chemicals in the process. It retains color and it ahs natural antibacterial components, too. Hemp messenger bags are available in a plethora of sizes, colors, brands, and styles. Its prices range from $60-200.
Eco-friendly Backpack and Duffel Bags – Backpack bags may be considered as a unisex type of bag, but men are the most likely to grab a backpack on their way to school or to gym. Dads that are college comebacks will definitely love having a new, eco-friendly backpack in his closet. Dads who love to go to the gym a couple of times a week would find it more convenient to grab a backpack on their way out, too. Backpacks that are made of recycled materials, hemp, and PVC-free are the best choices to go. These are not only appealing, tough, and useful, but are friendly to our planet. Prices range from $50-$300 depending on the materials, size, and brand. An eco-friendly backpack or duffel bag is best for dads who work in construction sites, fields, janitorial services, and many others that require them to get physical instead of mental. These are best to keep their extra shirts and towels, lunch, and tools safe while at work.
Laptop Bags and Gadget Cases– So he already has a solar-powered keyboard, monitor, and TV screen at home, which means that he's practically gone green for a couple of months. But the next thing he would want is to keep his laptop and gadgets safe whenever he goes to the office and return home from work. The Terra Collection offers casual and appealing laptop bags and gadget cases that are not only durable and lasting, but are made of eco-friendly materials, too, like recycled pieces and organic materials that are hand sewn. Go green with these goodies that range from $30-$100 depending on the size of the product.
On the one hand, before purchasing any bag, make sure to choose one that your dad can greatly find useful at. For example, if he has been carrying his laptop bag for some time, it's probably high time to change it. If you think that dad travels a lot, a duffel bag or a backpack will do. Avoid buying an eco-friendly that he doesn't like or it'll just add up to wastes.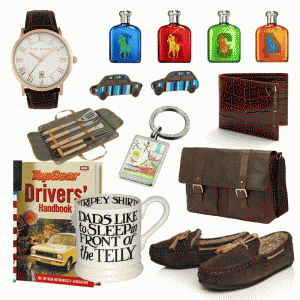 Dad's Basic Necessity – Clothing – All of us need clothing, especially those men who engage with physical jobs. Eco-friendly and appealing shirts, pants, shorts, and the likes are what each men need in order to survive in their line of duty without sacrificing their appearance. A guy's clothing need not be fashionable, but it should be well-fitting, comfortable, clean, and appropriate for the occasion. You can either choose for a sweater, a shirt or two, shorts, socks, or caps. These items are always men's best friend whether they are in a corporate world or they are holding a blue collar job. On the one hand, make sure that the items are environment-friendly as these should be made from organic cotton, recycled materials, and hemp. Brands like Three Leaves are into eco-friendly products that use recycled plastics, hemp, and organic cotton. It's the best choice for looking good and feeling comfy with your clothes sans the guilt.