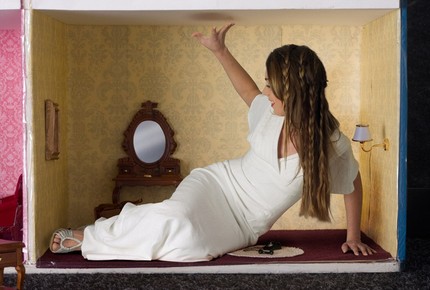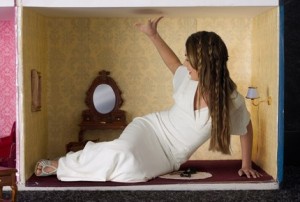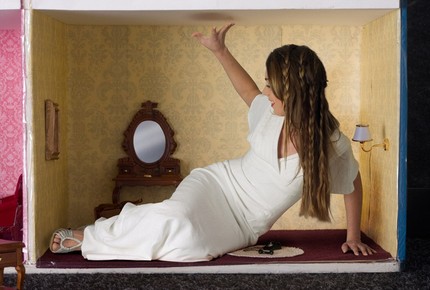 Are wedding bells on the way? Preparing for your wedding day can be quite stressful, especially if you opt to do everything on your own from planning up to the actual set-up of the area. While these all sound demanding, there is nothing more problematic than having to wear a wedding dress that does not fit your size perfectly. Picking out a wedding dress in the last minute will not only cost you a lot of money, but will also cost you your mood during the event. After all, who would ever want to walk down the aisle with a very tight bodice or dance with a loose top? As the saying goes, fashion is not all about style, but it's all about comfort. On the one hand, if you are worried on not finding a green wedding dress that suits you best, you should not be because there are a number of ways on how you can obtain these at friendly prices.
Why Choose an Eco Friendly Wedding Dress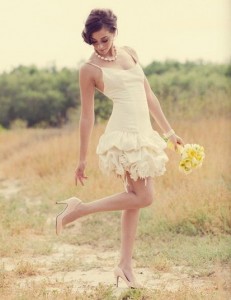 Varied – Eco friendly bridal dresses are becoming more and more popular these days; thanks to the advertisements that focus on the importance of wearing such type of gowns. There is a number of wedding dress designers worldwide that'll blow your mind away, which also showcase a variety of wedding dresses to choose from whether you are tall and lean, voluptuous and short, or petite and slim. Because of this, choices for environment-friendly pieces are quite aplenty, making it more competitive with none eco-friendly dresses.
Cheap – The fees for the venue, food and dining, and the decors are enough to put you in awe. Hence, if you add expensive dresses to this long list of payables, you'll end up broke after the wedding. Did you know that most marriage issues during the first months of living together usually include financial breakdown? Don't be one of the couples who experienced marriage turmoil in the first year due to financial issues. Wear green wedding dresses and you'll not put a hole in your pocket. Renting and wearing hand me downs are other ways to go green in your wedding attire, too.
Convenient – Given the availability of eco-friendly wedding dresses these days, you'll find it convenient to find one that perfectly fits for you. Whether you want a colored bridal gown or a heavenly white dress, eco-friendly wedding dresses are now available in a plethora of colors, sizes, and styles, making it more convenient for each bride to choose the best one that suits her physique, fashion sense, and comfort.
Benefits of Eco-Friendly Dresses to the Environment
Wearing eco-friendly wedding dresses is one of the best ways to help keep our environment safe from the harsh chemicals used by thousands of couples who opted for conventional weddings. Did you know that companies use tons of bleaching chemicals to create white hued wedding gowns? Did you also realize that companies use chemicals to keep imported flowers from withering prior to the shipment and they also use tons of paper for the stationeries used as invitations? Imagine how many trees, carbon dioxide, and other toxic chemicals are released into the air because of these conventional weddings. How much more when it comes to the creation of wedding dresses, which usually require yards of fabrics and materials. If we choose eco-friendly dresses, that means we choose those that are made of organic materials like hemp. If we choose to go green, that means we choose to rent or wear an heirloom dress instead of buying a new one and encourage all other designers to make more dresses. Also, imagine how many trees are saved and how many tons of wastes are minimized if we make the right choices in wearing environment-friendly wedding gowns.
How to Choose the Right Eco-Friendly Gown
When it comes to choosing the right materials for eco-friendly wedding dresses, you can never go wrong with organic cotton and hemp. Organic cotton is basically the same non-organic cotton that most of us are used to. The main difference is the way both plants are grown. With the conventional cotton, fertilizers and pesticides are used to obtain its full production potential. Meanwhile, organic cotton is grown in the absence of the said chemicals, making it a healthier and more eco-friendly choice. On the one hand, hemp is quite easy to grow, too. There is no need for chemicals since it grows easily without the need for too much water, sunlight, and pesticides. It can also be made into silk, canvass, faux silk, and many others. Aside from organic cotton and hemp, dresses made from recyclable materials are also essential. Others opt for hand-made gowns, which can be added with recycled materials. If you have much time, you might also want to buy a very simple and affordable dress. Just add some details with the help of your old clothing and you're good to go. There's nothing more fashionable than adding a personal touch to your bridal gown.
Where to Find Eco-friendly Wedding Dresses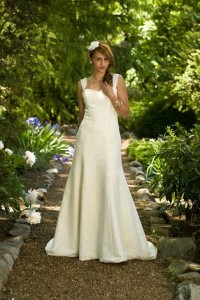 Eco-friendly wedding dresses are extensively growing in popularity worldwide, so there is no reason for you to not be able to find a good one. You can either go to department stores, bridal shops, or thrift shops. However, checking a dress that's made of an environment friendly material may be tricky. In this case, it is better to bring a friend who knows how to distinguish an eco-friendly dress from its counterpart. You can also look up online for designers that solely produce eco-friendly clothing and bridal gowns. Take note of these designers and find these at your local stores. Some renowned designers of eco-friendly wedding dresses include Jessica Iverson Couture, Natural Bridal Collection, Adele Wechsler Couture, and Nicole Lenzen. These designers of eco-friendly bridal gowns have been in the market for decades, and they have continuously created gorgeous dresses with the Earth in mind. Most of their collections are made of hemp fabric and are gracefully embellished with sequins, laces, petals and flowers, beadings, and many others. Apart from that, most of these designers never fail to make their creations look unique and breathtakingly beautiful as they add a twist to the usual wedding gown look. Their edgy designs always make the clothing look unique without sacrificing its environment friendly aspect. Who says only Valentino or Vera Wang can make you look fashionable on the aisle, anyway?
Other Means of Wearing Eco-friendly Wedding Dresses
Wearing eco-friendly dresses don't mean that you have to buy them from designers and department stores or rent them from boutiques and wedding shops. You can also go green by wearing second hand gowns or those dresses that are being passed from one generation to another. In this option, the fee is free of charge and you can also get to fit the gown anytime. Although you will have to do a little bit of cleaning, a second hand gown is always the best way to save more money on your wedding day. With the savings that you can have, you can set the money for the other aspects in the occasion like food and dining or your honeymoon. Indeed, eco-friendly wedding dresses are the best clothing to go if you want to look beautiful, feel comfortable, and save more on your wedding day.