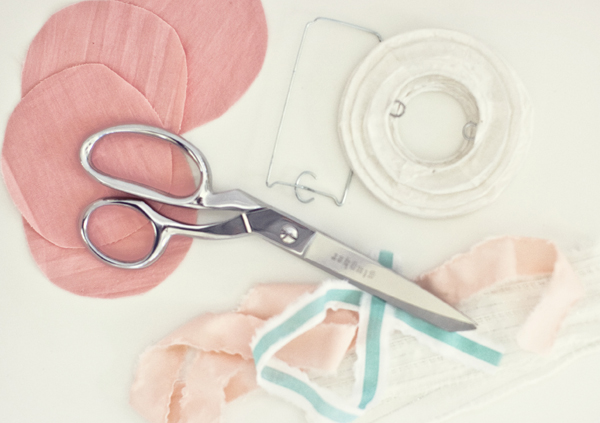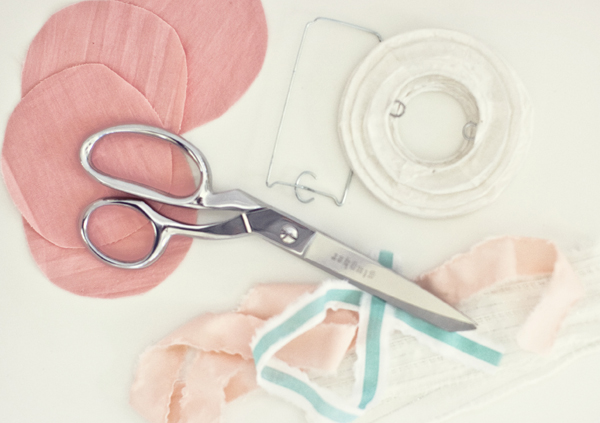 Wedding celebrations don't come cheap these days. You have to make sure that this day will be festive that's why you have to spend as much as possible. But is it really necessary to spend more than what you can afford? Are there any other ways to pull off a great celebration even if you're on a budget? Here we are going to talk about some great DIY wedding decoration ideas to help would-be couples in their wedding preparation.
Why Bother Doing Things For Yourself:
Most of us will ask this question: "Why do you have to do your own wedding ideas when you can let somebody handle it for you?" Yes, it might be reasonable in some ways to hire a professional or buy readymade items to use in the ceremony and just focus on other things. But still there are other benefits you can get once you opt in making your own decorations and these are some of them:
1. Being able to save money – Of course, one of the obvious benefits you can get from making your own decors is the fact that you can cut on the cost of the celebration. Ready-made decorations are quite pricey and some may even cost more that they should even if the quality is not that good. So if you're really being practical about your wedding, it would be better to spend less during this day and start saving for your future family.
2. Being "hands-on" = feeling of satisfaction – It's great to be "hands-on" with the wedding preparations because this is where you can feel the true meaning of this day. You are in control of the themes as well as the things to be used to bring life to celebration. In other words, you are familiar with some of the details involved in your wedding. Aside from that, you can also ask some of your close friends and relatives to take part in the preparation which will then become a great bonding time for all of you.
3. Unleash your creativity – Another benefit you can get from making your very own wedding decorations is that you are in control of the items as well as the designs to be used during this day. This is the one of the times where you can unleash your creativity so it better to show off your artistic side (at least once in your life) than do nothing at all.
Tie The Knot In Style Without The Excessive Cost:
If you want to begin your DIY wedding decorations but don't know where to start, here are some wedding decoration ideas that can help you:
1. Wedding dress – Wedding dress can also be considered as decorations since it adds beauty to the surroundings during the actual ceremony. There are many styles of wedding dress to choose from like the princess wedding dresses, lace wedding dresses, long sleeve wedding dresses, and etc. and the more elaborate the design is, the more expensive it becomes. In choosing a wedding dress for the occasion, try to consider this idea instead: Why not buy modest wedding dresses and improvise the design by imitating a trendy style and accentuating it with some laces, beads, and other accessories? Wouldn't be more practical to do it this way? In this way, you and your family are going to save money without having to compromise on your looks.
2. Invites and printables – Instead of hiring someone to do the invitations and banners, you can make this on your own easily. All you need to have is a reliable PC and a computer printer that is capable of printing colorful and attractive prints. From invitations to save the date cards and even table numbers, you can do almost everything with just a single click. It is more feasible this way since hiring a layout artist would cost a great deal of money as you have to pay for the labor aside from finish prints.
3. Wedding favors and giveaways – Consider these wedding favor ideas you can make use of:
A. Little packages – Lovely boxes of the same motif filled with homemade cookies with the same flavor as the wedding cake.
B. Natural elements – Sweet treats packed in simple paper bags, chalkboard tags, and raffia. Cut the chalkboard tags into small circles and use the raffia as the ribbon.
C. Musical giveaways – Buy blank CD's and fill it with songs from the wedding day. Make it more special by placing a custom label that includes the bride and groom's initials.
D. To-go boxes with treat inside – Personalize favor boxes that are made to look like Chinese take outs filled with special treats and wrapped with colorful ribbons with sticker initials to make a nice finishing touch.
E. Candy favor buffet – Customize a bar and some candies with different varieties. Place some small favor boxes and let your guest help themselves in getting their treats.
4. Centerpieces – Don't limit yourself with flowers and candles alone for there are a lot of DIY centerpiece ideas you can make:
A. Fish bowls – Add splash in your wedding day by placing fish bowls filled with colorful fishes at the center of the tables. They are economical and at the same time it brightens the mood of the occasion.
B. Wine bottles table numbers – Don't throw away your old wine bottles. Just scrape off the labels, add some water (clear or colored, depending on the bottle), and place some sticker numbers then set in to the tables.
C. Fruit piles – Gather all these lovely looking fruits as they make a lovely centerpiece especially in wedding ceremonies.
D. Ornamental – Try to add a sense of festive abundance to each table by adding classic silver ball ornaments piled high in silver compote or displayed in bell jars and apothecary.
E. Dried scented flower wreaths – These colorful wreaths will add fragrance to the ceremony. Just place them on the table and add some ornamental accessories to make it more appealing.
All in all, wedding might not come cheap but you are still in control of the budget. Consider these DIY wedding decoration ideas mentioned above and you'll be able to cut on the cost and avoid lavish spending.