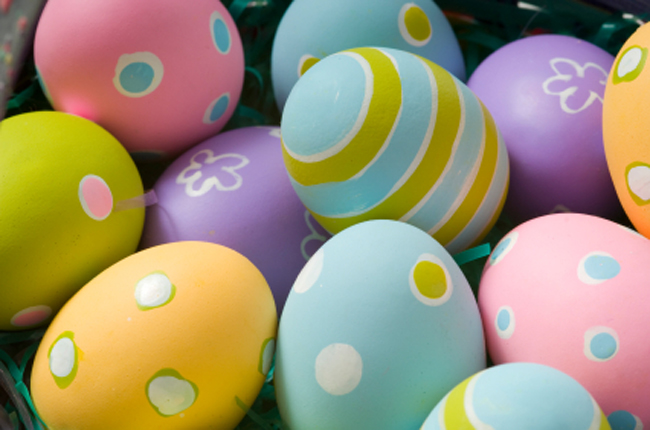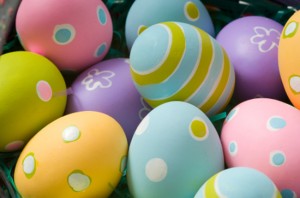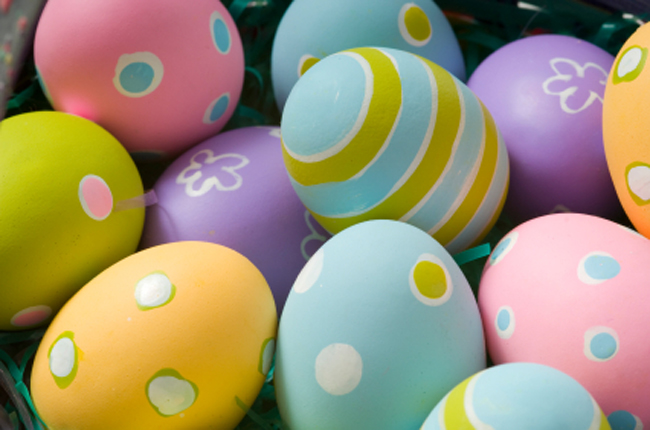 What's so cool about Easters? It's got to be the colored eggs that families never miss to have on their dining table. But what's not cool about Easter eggs? It's got to be the type of dye used to color the eggs. Thankfully, we have an option when it comes to dyes because organic dyes are now readily available in the market. And one of the good news about organic dyes is the fact that even youngsters can participate in the excitement of coloring and designing their eggs. Not to mention that there are also methods on how to make home-made dyes. So ditch those old, chemically-filled dyes that you used last year and switch to these organic dyes.
Homemade Dye Recipes
This recipe is pretty basic as you only need to prepare 4 cups of plant material, which could be flower, bark, husks, or leaves, 4 cups of water, and 3 tablespoons of vinegar. A tablespoon of vegetable oil to add sheen may also be essential. Chop the plant materials into piece and place it, together with water, in a pan and boil. Simmer for an additional half an hour once the boiling starts. Constantly add water once it starts to evaporate. Remember that the longer you leave it to shimmer, the darker the color it will become, so it is best that you check it regularly. Once desired color surfaces, you can do the same procedure to the rest of the plant materials. The hard boiled eggs can now be dipped into the boiled solution for a few minutes until desired color is achieved. To add a touch of creativity, you can tie it with rubber bands to achieve a striped look or a thicker band for another look. Sky is the limit when it comes to creativity with Easter eggs.
Here's a list of some colorful plant materials to grab based on your desired color:
Orange – yellow onion skins, oats, lilac twigs, sassafras leaves, alder bark, seed husks of butternut, and roots of carrots. On the one hand, any part of the barberry plant can yield yellow orange hue while bloodroot can give yellow orange to reddish tones. The leaves and bark of eucalyptus can produce tones of brown, orange, and tan.
Brown – walnut husks, paprika, dandelion roots, flowers and leaves of fennel, coffee grinds, bark of Colorado fir, boiled acorns, and inner bark of White Birch. Beetroot can give you a dark brown hue while wild plum root can yield reddish or rusty brown depending on the boiling method.
Green – leaves and bark of crab apple, bark of oak, spinach leaves, flowers of snapdragon, Black-eyed Susans, grasses, artichokes, needles of Red Pine, flowers and leaves of Purple Milkweed, skin of Red Onion, flowers of Cone Flower, Mulga Acacia seed pods, and Chamomile leaves. On the other hand, peppermint can provide dark green to khaki green color while Peach leaves as well as the entire Pigsweed provide yellow green tones. Sorrel can become dark green while flowers of Foxgloves can produce apple green hue.
Purple – purple grapes, blueberries, blackberry and raspberries, roots of Red Cedar, inner bark of Red Maple Tree, and berries of Pokeweed. For special shades of purple, go for Mulberries to get royal purple; Basil for a purplish grey tone; petals of Dark Hollyhock to get mauve; Huckleberry to get lavender; and Hibiscus for a read-purplish hue.
Red – cranberries and beets are good sources of red colors. You can even use canned beets. The bark of sycamore and roots of dandelion; hips of Rose; roots of Madder; dried Hibiscus flowers; and roots of Bedstraw all provide shades of red. Go for Japanese Yew's heartwood to get reddish brown; bamboo for turkey red; and Sumac fruit to get light red.
Yellow – barks of Apple tree, skins of white onion, Bay leaves, Fustic and Crocus plant part, bark of Sassafras, stigmas of Saffron, and seeds of Alfalfa and blossoms of Marigold, Willow leaves, and Celery leaves could all come up with a yellow tone. Meanwhile, the flowers and leaves of St. John's Wort can produce gold yellow; blossom, leaves, and stem of Red Clover can produce gold; Paprika can yield pale yellow to light orange; and Tumeric Spice and produce bright yellow.
Organic Eggs
If you are not into backyard farming and you want to have organic eggs for the Easter holiday, you can always go for organic eggs sold in the market. Here are some vendors that sell organic eggs: Pete and Gerry's; Phil's Fresh Eggs; Gemperle Farms; Organic Valley; and Local Harvest. Usually, organic eggs are more expensive than non-organic eggs because of the meticulous care that farmers exert to keep the hens at bay from diseases and to keep their production rate higher without the help of antibiotics and chemically-manufactured multivitamins.
So what makes an egg organic? It is an egg that comes from a hen that is kept in a cage, but is generally freer and cage-free from the other type of egg farming. These hens feed on organic feed and are neither vaccinated nor given antibiotics during its lifetime. Apart from that, farming institutions also make sure that the farmer does not provide crops that are produced by genetic engineering and those hens are raised and maintained without hormones or intrusive drugs. You see, raising hens for organic egg farming can be pretty laborious. Therefore, if you want to egg the most out of an egg on Easter holiday, shelling out a few dollars more than your usual eggs may be worthy after all.
Easter Egg Activities
Okay, so we've established how to naturally dye Easter eggs and understood the reason behind getting organic eggs for the holiday. At this point, let's make Easter even better by introducing Easter egg activities to restless kids at home. After all, there is nothing more perfect that watching those little hands get busy as they unleash their creativity.
Perry the Platypus
You'll need a hard-boiled egg dyed with bluish green; scissors; Perry the Platypus template; plastic caps colored orange; market; craft paper in bluish-green, brown, and orange; and glue dots. Print the template. Once printed, use it to cut out shapes according to the desired colors of paper. Draw crisscross lines on the tail and create a broad dark band on the hat using the market. Then prepare orange cap for the plastic stand. The base of the tail and the heels of the feet should first be glued on the plastic cap. To give the bill a more dimension, fold it in half, and glue the eyes a little bit above the bill. Attach the arms on the sides and gently place the hat on top of the egg. You now have Phineas and Ferb's agent P.
Easter Egg Scavenger
For kids, playtime is always fun time. What other way to add more life to the holiday than to play with them? Easter Egg scavenger is a game that requires kids to look for certain objects in an area, and for this event, it would have to be your colorful Easter eggs. You could give each of them a basket and give them a time limit, say 5 minutes. The kid who has found the most number of Easter eggs after the allotted time wins. Of course, the winner takes a lot of treats, which you should not worry because you're all prepped with organic and eco-friendly sweets.