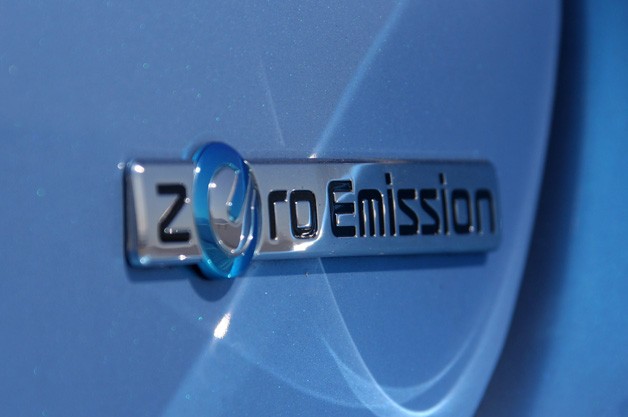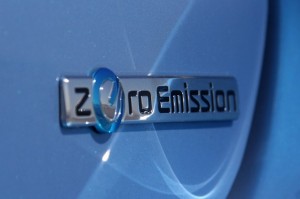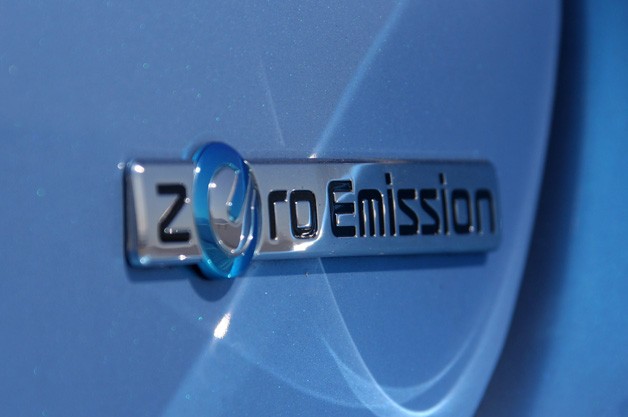 Okay, so you are doing your best to stay eco-friendly. In fact, you made sure that you're using homemade recipes for house cleaning; switched to LED lighting supplies; installed energy-saving features in most of your gadgets and appliances; and practically turned OFF and pulled out all sources electricity at home when not in use. However, you have remained loyal to your vehicles that unfortunately emit heavy exhaust. After all, you can't say goodbye to them that easily because your wife needs to use the other vehicle to send the kids to their schools before she kicks off for work. But did you know that almost 20% of today's greenhouse gases are composed of carbon that comes out from your dear vehicles' exhaust? Hence, if you don't pay attention to your vehicle's rear activities, you might not be really eco-friendly after all. What then should I do? Simple; get zero-emission vehicles or electric vehicles.
Why Zero Emission Vehicles Rock
Zero Emissions – With the environment in mind, innovators thought of ways on how to lessen carbon footprint and greenhouse gases without sacrificing convenience. Electric vehicles are dubbed as zero emission because they mainly use electricity to run. Unlike hybrid, it leaves no carbon footprint whether or not it's running or stopping during traffic. Indeed, they have definitely done a good job as big cities like Los Angeles have been in constant battle in smog control, and as expected, they're one of the most polluted areas in the US and has been awarded as the 'smoggiest city' in the United States for years. Its contaminated air is made possible by its dense population and heavy traffic. If only these people would start charging their electric vehicles, it would have been a better place to live in. Truly, the advent of electric vehicles is one of the best inventions of mankind.
Zero Gas – Say goodbye to high gas price roll-up and say hello to gas-free transportation. Therefore, if you're thinking of getting an electric vehicle sometime, you better start thinking of the savings that you can get as you tick out that gas expense in your household budget.
Incentives – Did you know that the US government is giving incentives to those who purchase zero-emission vehicles? One of them is providing the owners with tax credits. Checking this info in your local tax office is the best option you have.
Decline of the Use of Fossil Fuels – A large percentage of fossil fuels are incorporated to the oil used to gas up your conventional vehicle. Not to mention the other transportation systems that the government is continuously supplying oil like trains, airplanes, and public vehicles.
Zero Noise Pollution – Are you tired of noisy vehicles passing down the road just below your office? Make sure you include everyone to be switching to electric vehicles this 2014 as zero-emission vehicles are incredibly silent. Zero emission vehicles mean zero grumbling sound of the machine and zero acceleration noise, too.
Incredible Acceleration – Speaking of acceleration, electric vehicles are the award-winning in this aspect. Acceleration is pretty easy and smooth without exerting too much effort on it. Its superb acceleration is said to be related to its motor size and build.
Totally Eco-Friendly – Because it has no emissions and only uses electricity to run, it is very eco-friendly. Knowing the tons of amounts of greenhouse gases in our environment, the last thing we need is an electric vehicle that conveniently transports us from one place to another sans guilt. Well, EV should be eco-friendly. After all, it's the main reason why it's built, right?
Recyclable – This is another feature of electric vehicles that some vehicles may not have. Many engineers who design and manufacture these babies dubbed them to have at least 65% recyclability feature. Interior air ducts, unpainted panels, lithium-manganese battery packs, and many more are some of the major parts that can be recycled, which can definitely eliminate vehicle waste. Speaking of recyclability factor, Kia, one of the world's renowned makes of vehicles, has decided to introduce Kia Soul EV, which can be a delight to Kia Soul patrons. Apart from that, the car is said to be 85% recyclable and purely electric, not hybrid. Because it'll be available in 2014, prices, specifics, and the likes, have not yet been announced. At least, we have something to watch out for next year.
Why Zero Emission Vehicles Suck
Not Pocket-friendly – The staggering price is one of the major drawbacks of an EV. They're way costlier than a conventional vehicle. For instance, a 2013 Chevrolet Spark costs about $27, 500 while a 2014 Chevrolet Equinox, which is a bigger vehicle, costs about $23,140 only. Meanwhile, the popular 2013 Nissan Leaf is priced at $29,650 while a 2014 Nissan 370Z Coupe has a lowest price of $28.099. Mitsubishi's 2013 Mitsubishi I is at $29,700 while a 2014 Mitsubishi Lancer is at $17,000 only. While the startup cost of having an EV is technically outrageous, just think about the benefits that you'll reap from running an eco-friendly vehicle that offers fast acceleration and quiet drives.
Not for Long Distance Travels – Because electric vehicles rely greatly on its battery pack, you may not expect it to run as far as a gassed up car can go. For example, Nissan's Leaf can 120 miles if you run for at 38 miles per hour, but it's not the same as driving in a highway or going to another city that's 2 hour drive from your place.
Not Easy to Find Charging Outlets – Unfortunately, charging outlets for electric vehicles are not posted in all gas stations or in most convenience stores nationwide, which can be a problem if you are planning to go somewhere where EVs are not yet a common mean of transportation. For example, there are only 46 charging spots in Spain, 47 in the UK, 10 in Sweden, 2534 in the US, and so on. You see, these spots aren't even found in every locality, so EV owners need to have their car charged at charging stations first before going home to make sure that they have enough power to run the next day.
Not so Green – Records show that manufacturing electric vehicles leave as much as 60% carbon footprint and greenhouse gas emissions while fossil fuels are used to provide energy to EVs. Based on these details, electric vehicles may be deemed as not so eco-friendly indeed, but it could be better than conventional cars in some aspects, too.
When buying electric vehicles, it is very important to take note of the mentioned pros and cons because they're an expensive feat. Apart from that, you also need to consider your travel lifestyle. Do you need to bring your vehicle to long distance places often or are you going to use daily for home-school-office route? Some people opt for conventional cars for rent when they go far places, but only use their EVs for daily tasks.
On the one hand, you might want some EV inspiration from our favorite celebs. First up, George Clooney, the most eligible bachelor in Hollywood, owns a Tango T600; Jay Leno is an owner of a number of weird and green cars around including a Detroit Electric Car and a BMW 7 Hydrogen; Brad and Angie also has their own BMW 7 Hydrogen; Alyssa Milano has a Nissan Leaf and a Chevrolet Volt; and Leonardo diCaprio is among the firsts in Hollywood to drive a Prius.