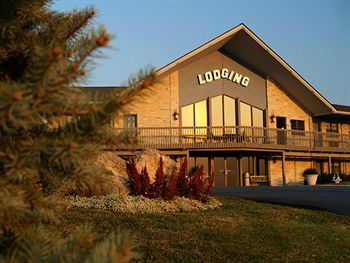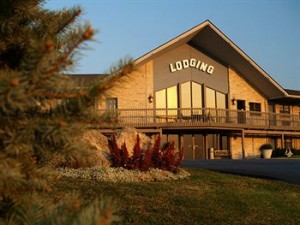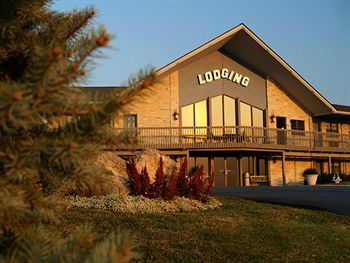 What are the steps that you take to save on lodging houses while traveling? Do you ask for a night or two at a relative's place? Do you book in advance for discounts? There is no doubt that accommodation is a factor that should be considered greatly if you think of traveling to other place. 75% of your mood during the course of the travel depends entirely on your accommodation because this is the very place where you can relax, clean up yourself, and find solace after a long and tiring tour during the day. It is also the place for a hearty breakfast as some lodging houses and hotels offer free breakfast is experienced. If you are still deciphering on how to choose a good lodging without sacrificing your budget, here are effective ways to solve your lodging issues and have a holiday of the lifetime.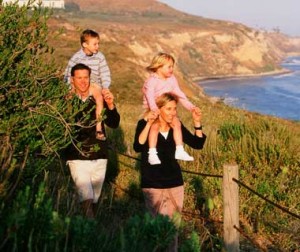 Travel with Family and Friends – There is no other way to lower a seemingly steep price than to divide it with several people. This is the very concept of traveling with family and friends. If you travel in groups, you get to have a bigger room and be able to divide its daily costs. This is the easiest way of being able to stay in a 5-star hotel without having to pay several hundred bucks a night rate since it will be divided among your selves. You can also rent villas and homes and feel comfy and at home while never having to worry for the rate. On the one hand, a lot of tour operators and travel agencies offer discounts to those who travel in groups. They slash at least 15-20% off if you travel in groups of 5 and more discounts for more people. Apart from enjoying discounted rates, you also get to enjoy the holiday with your loved ones. After all, the more, the merrier, right? However, I have one word of caution though. You may want to avoid bringing a person with physical issues or someone who's not into the group's chosen itinerary. A physically-challenged person needs privacy and extra care and his issues might just drag all of you out from a supposedly dreamy vacation. This is true in the case of having a homebody in the group that's determined to bungee jump, ride a rollercoaster, and party all night.
Go to Countries where your Currency is Stronger – The US dollar is a strong currency, hence, there are some countries, especially in Asia, where a dollar can go a long way. A dollar is equivalent to 30 Thai baht in Thailand, 42 pesos in Philippines, 50 Indian rupees, 1451 in Italian liras, 3.2 for Malaysian ringgit, and 1.26 in Singaporean dollars. These places are nothing cheap and ugly. Thailand is renowned for its rich culture and long stretches of beautiful beaches; Philippines is popular for its endless lists of tourist spots from breathtaking scenic and mountain views to exclusive and pristine beaches; India's Taj Mahal is one of the seven wonders in the world while Italy is home to unfathomable works of art and world-class edifices. On the one hand, Malaysia and Singapore nestles some of the best man-made structures in the world. Traveling to countries like these will not only save you on your lodging concerns, but will also leave you with experiences that you will cherish for a lifetime. Conversely, a European tour is always enticing, but make sure that you have extra money if you plan to go there because their currency is stronger than a US dollar. These places have lots of spots to go to at cheaper fees and lots of lodging places at cheaper nightly rates, too.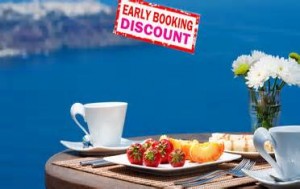 Early Booking – There are some hotels that offer discounts to those who book in advance. Luxury hotels offer choices from 14 to 21-day discounts, with 21-day advance booking having the highest discounted rate. Some renowned hotels that offer such discounting method include The Hilton chains of hotels and The Marriott. On the one hand, there are some restrictions to early booking, though. One restriction is the requirement to fully pay your planned length of stay in the hotel. Aside from that, it's quite stricter, too. The payment made is generally non-refundable and non-revocable. While these are not flexible, it is then very necessary that you think about your travel thoroughly before you avail of the hotel's early book discounting method.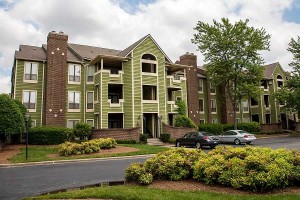 Rent Apartments – If you plan to stay in one place for a long time, it is better to stay in apartments than in hotels because of three, hot reasons. First of all, apartments are way cheaper than hotels. Financial savings is always one of the priorities during the travel and staying in a place that offer affordable rates is one of the ways to achieve it. Most apartments are priced for at least 60% off compared to luxury hotels and at least 35% cheaper than budget hotels. These are even sometimes cheaper than pension houses, which are most likely smaller than the former. Secondly, apartments are bigger and more spacious compared to budget hotels. These are closely priced to lodging houses and inns, but are bigger compared to the mentioned alternatives. Because apartments are bigger, you get to feel more comfy and at home while staying in it. Apart from that, these are semi-furnished in terms of your cooking and dining needs. Apartments are usually furnished with gas stoves, kettle, and the likes, so you can opt to cook your meals at home. These are also furnished with private shower and bath, so you don't need to share with other guests. Having all these amenities give you the security and convenience that you need for your lodging necessities. Thirdly, there is exclusivity in an apartment. You can bring some friends, cook all you can, and many others in an apartment since the concept of an apartment is to make you feel at home. Meanwhile, you are never allowed to do such things in a hotel, making it a boring place to stay in, unless the hotel offers many amenities that you and your companions can enjoy.
Home Stays – This may sound quite a fortune, but home stays are actually real. It is the opportunity of living in a local home where the hosts are locals. In this option, you are most likely guaranteed of a cheap or free accommodation, enhancement of your speaking ability using the local's language, and of course, guaranteed meal because you get to eat with them. Aside from these freebies, you also get to learn more about their culture, traditions, and taboos. A lot of travelers choose to home stay because they get to save and they get to understand more about the place that they are visiting. However, being a home stay isn't entirely easy. There may be house rules to follow, you may feel dependent, and you may feel helpless, too. You cannot also roam around freely, sleep all day if you want to, or cook anything that you see in the pantry because these are not all yours. Some hosts would not even allow guests to bring their friends even for awhile. Yes, home staying may sound exciting, but may not be totally exciting at all in terms of the possible restrictions.