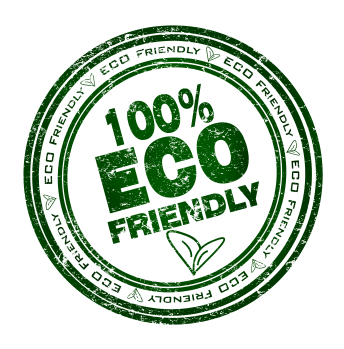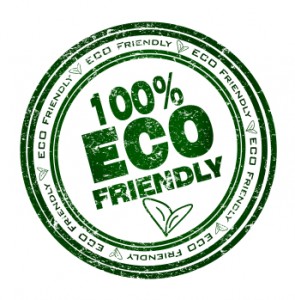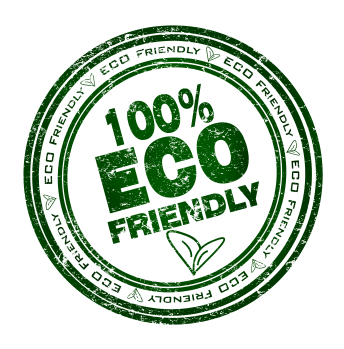 Greenhouse emissions; sale of plastic water bottles; tons of plastic and chemical wastes; and excessive use of energy – what do these scenarios remind you of? For others, they remind them of industrialization, bur for health conscious consumers and parents who take extra care when it comes to the health of their children, these mean more than prosperity; these mean pollution and health degradation. Should we blame the government for these? No. The big manufacturers and companies are to blame for as they don't take proper precautions in production processing, not minding the fact that their unhealthy practices are putting all of us, both humans and planet Earth, to danger. Hence, we should be thankful for companies who have made big steps toward sustainability in the past and recent years. Let's check them out:
Procter and Gamble – There is no doubt that P&G is one of the world's largest manufacturers of personal care products, soap and detergents, and some animal foods. Its long list of popular products include includes Tide, Downy, and Ariel, which are all part of the laundry detergent group, fabric softener, and stain removers; Pantene, Herbal Essence, and Head and Shoulders, which are all shampoos and hair care products; Oral-B dental products; Olay, a personal care line for skin and Clairol and Wella, personal care lines for the hair; Camay and Ivory for scented bath soaps; Vicks for healthcare line; and Max Factor and Cover Girl for its cosmetics line, which also happen to be the top biggest cosmetics in the world. Its other products include anti-bacterial soaps, colognes, household cleaning supplies, mouthwashes, fresheners, and a lot more. Just recently, Procter and Gamble had announced that they will eliminate phthalates and triclosan from the ingredients of their current products, noting that these chemicals are a threat to both human and animal health. In fact, they have actually started the move and will need to reach 70% of their work for total elimination of the mentioned chemicals. Apart from that, these chemicals could also get into bodies of water thru improper waste system, so they also released statements of doubling their effort to dispose as eco-friendly as possible. They have also started powering their plants using renewable energy and using 100% recyclable and recycled products for packaging since 2010. I think we could give them applause for that. After all, they should; Walmart won't look complete without their products, right?
Johnson and Johnson – What do this brand remind you of? It reminds me of baby soft skin and freshly-scented body odor. Why not? It's like heirloom as my grannies down to my parents and my kids are using Johnson and Johnson products. The company focuses on consumer healthcare products like Johnson's Baby Care line; Neutrogena, Clean and Clear, Johnson and Johnson, and Aveeno for its skin and hair care line; Listerine and Rembrandt for its mouthwash; the leading Band-aid for its wound care collection; Carefree for its women's health line; and others. In case you don't know, it also has over-the-counter medicines and food line. The company has set current and future goals to make its processing more sustainable. Firstly, it has started using solar power energy to run its machines and continue its massive productions. Currently, it is the second biggest user of sustainable energy in the United States. They also take part in activities led by organizations that focus on humanitarian and global health.
Philips – One of the leading brands in appliances, Philips has made innovative ways not only to sell their products, but also to keep their vision and efforts in becoming an eco-friendly company. They have started using recycled and recyclable materials in the packing of their products. Currently, Philips is one of the top 100 Most Sustainable Companies in the World for three years and has been one of the companies listed in Amsterdam Stock Exchange. The majority of its products have been stamped with the Philips Green Logo, which is a certification to prove that it has been producing energy efficient products that have passed the Green Flagship items in the consumer electronics division. The said certification is scrutinized by top and external auditors, which make it a credible option to those who want to use energy-efficient products only. Presently, all of the Philips flat screen television sets have been stamped with the Philips Green Logo as it benefits consumers of lowered electricity as much as 28% over time. Furthermore, it has eliminated at least six perilous substances in the manufacture of their flat screen TVs. Philips is a brand renowned for its numerous appliances and gadgets ranging from outdoor and indoor lighting equipments; speakers, flat screen TV's, kitchen supplies from blenders and juicers to flat iron; Phlips Sonicare for its personal care products; and a lot more.
Nike – If there is one name that we never forget when we talk about footwear and running, it would have to be Nike. Thankfully, this company has gone eco-friendly for the past few decades. For one, its campaign on recycling worn out shoes since 1990 has helped benefit thousands of feet every year. People drop their worn out shoes at any Nike outlets and the company processes it again to donate to hundreds of shoeless people in the world. Second, they have switched to synthetic leather, knowing that the processing of pure leather from a cow's hide can have a great impact to the environment. Apart from that, it has deliberately decreased its carbon footprint for the past few decades by strictly implementing rules governing green house emissions and water waste disposal. Its plants and factories have been furnished with solar panel systems, recycled aluminum frames, and underground energy storage.
IKEA – When talking about a household name, IKEA is definitely one of them since it has been selling sustainable, simply artistic, and innovative furniture sets at great, great prices for the past few decades. Its plush yet cheap furniture have become a staple of students, professionals, and homeowners around the globe since its expansion from the US to Dubai to Durham. It is also creating ways to diminish carbon emissions by transporting furniture from its factory to its stores at once. Most of its furniture is also easy to assemble, allowing consumers to assemble them the way they want it to. It's also on its way to install solar panel systems in all of its stores worldwide. It is also a strong opposition of child labor, setting strict laws against child labor practices in all of its branches worldwide.
Walmart – Walmart is probably the most popular and the biggest retailing industry in the US and in some parts of the world. Hence, its strides in becoming a more sustainable retailer in the industry have made tons of its clients happy. Firstly, the company is increasing its use of recycled materials for its packaging. It's started offering greener products with the use of zero-chemicals, specifically in it personal care line, cosmetics, household cleaners, and a lot more. It has also started selling energy-efficient products such as televisions and other appliances. Above all, it has designed a tool to keep all of its products as sustainable as possible.
Indeed, having all these strides to a more sustainable future could cause a company to make several changes, which make them more commendable as ever.