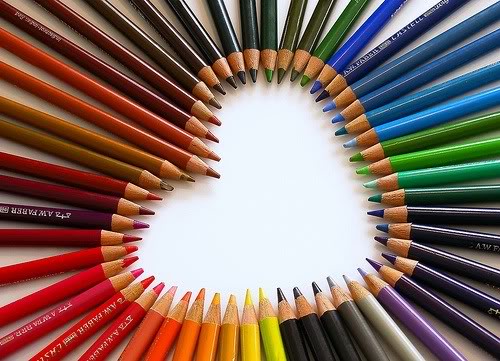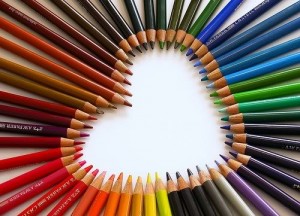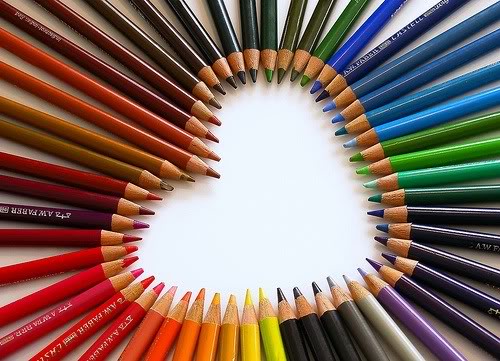 Art is not just any form of self-expression. It is an important element in self-expression, especially to budding artists like your kids. Adults sometimes perceive children's art as nothing short of a messy activity. However, such 'messy activity' may be enhanced and enriched if we are willing to guide, teach, and encourage them to continue with art. After all, art is not just any form of self-expression as it is vital in their physical, mental, and social development.
Firstly, art helps improve their motor skills as they keep their hands and eyes busy scribbling, coloring, or drawing. They also develop hand and eye coordination, which is essential in future activities. Secondly, art helps enhance their way of communication. Children don't sometimes speak a lot, but their ideas, knowledge, and feelings may be manifested in their art. A drawing of trees and grasses may mean that they love to be in an open area and that they long for a free time at the park while a drawing of ninjas or robots or anything fiction may mean that they are playing quite a superhero in their mind, just like their favorite superheroes on TV. Their drawings can be a vital element in determining a child's current needs and wants. Thirdly, art helps them develop socially. Your kid may develop friendship with other kids who are also art enthusiasts. Sharing art supplies, talking about their favorite theme when drawing or sharing ideas on which color is best for a mermaid's tail are all simple steps of creating a social circle of their own. Finally, art helps them to develop patience, problem-solving skills, and determination. Hence, when it comes to art, it is imperative to give budding artists the art supplies that they deserve – clean, toxic-free, and eco-friendly art supplies.
Basically, eco-friendly art supplies are those that are made from sustainable materials and are not heavily mixed with chemicals during its manufacture. They should be safe to humans, animals, and to the environment as well. Most of them are made from recycled materials and newspapers, sustainable materials like wood and bamboo, and safe coloring tools that are made from soy. In addition to that, they could also be made from gluten free flour sans any trace of artificial dyes.
Check out these cool, colorful, and green art supplies:

Micador – The Australian company believes that introducing art to little da Vinci's as early as 2 years old can help them express and communicate better in the future, thus they have art supplies for little hands called early Start, which consists of green and safe materials. While most companies do away from creating a special collection for kids ages 2-4 year olds due to strict standards with the ingredients, Micador isn't afraid of doing so, knowing that their products come from sustainable and chemical-free materials. Apart from that, the products are designed for the use of little hands solely, helping parents to feel relieved that their kids are enjoying art sans the toxins. Some of their green products include wooden brushes that are all made from certified timber. They also have green washable paints and crayons and coloring materials that are made of natural dyes.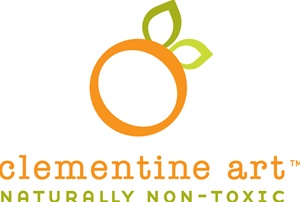 Clementine Arts – Especially manufactured for kids and babies, Clementine Arts' art supplies are all natural and made of soy with a modern look. Its six main products that are all made of non-synthetic ingredients and petroleum based products include washable paints, which are colored with washable Mayan minerals; soy crayons; scented modeling dough and washable glue; water-based markers; and soy crayon rocks. Its packaging is made of recycled materials while its printing is made possible with soy based inks and dried using wind power machines.
eco-kids – eco-kids has a long list of recycled materials from its brushes, crayons, to drawing pads. Its eco-crayons are mainly made from the extracts of carrots, beet, cabbages, and mixed with beeswax, soy wax, and palm wax to ultimately get its desired effect. Their products are all of high quality and sturdy; always ready for unleashing every little hands' creativity and clumsiness. If your kids love to splash a lot of color, their eco-paint is the best choice. Made from flour, spinach, carrots, earth clay, purple sweet potato, gardenia, red grapeseed, red cabbage, and cornstarch, eco-kids paint is perfect for any coloring and art-related activities. Meanwhile, their eco-dough is a combination of fruit and vegetable extracts that shouldn't pose any threat to budding artists.

Stubby Pencil Studio – It offers eco-friendly art papers, stationeries, and workbooks that are made of post recycled paper and pencils from recycled newspapers and sustainable wood harvests. Furthermore, they also have a plethora of books, games, puzzles, art materials, and a lot more that kids would surely enjoy.
How to Make your Own Homemade Eco-friendly Art Stuffs?
Art activities require gets to get dirty and messy, especially if they have not developed control of their hands yet. In this case, there are times that crayons can and paints can get in contact with their hands, arms, or even in their faces unknowingly. It is important that these art materials are made of natural and non-toxic chemicals that could bring health woes to them in the future. If you have not yet found the perfect eco-friendly art supplies for your kids, then why not make your own coloring materials instead? As they say, there are many ways to kill a cat, and so is making a set of crayons, too.
Recipe #1 Rainbow crayons
Materials: kitchen knife, used crayons, metal tins
Chop each crayon into pieces. Fill in metal tin cans with chopped pieces of crayons while waiting for the oven to reach 150 degrees. To achieve rainbow colored crayons, make sure to mix different crayon colors into the shaped tin can. Bake until the waxes have melted, which usually take about 20 minutes to do so. Once cooled, you can now remove your rainbow colored crayons from the tin.
Recipe #2 Recycled Broken Crayons
Materials: broken crayon, metal muffin pan
Fill muffin pans with broken crayons after preheating the oven to 250 degrees Fahrenheit. You can either opt for a one-colored muffin shaped crayon or a rainbow colored pick. Place the pan into the oven and wait until the crayons have melted. Wait for the crayons to cool. Pop them out of the muffin pan once they've cooled and ready to use. Indeed, the recipe is very easy that leaves no residues in the muffin pan.
Recipe #3 Coloring with Condensed Milk
Materials: cheap or unused condensed milk, ice cube trays, food coloring
You don't need to heat anything in this recipe. Just fill each cube in the ice cube tray with condensed milk. Mix it with a bit of food coloring until you achieve desired color. The result is an instant condensed milk color that leaves a great sheen on the product even with just one swipe.
Recipe #4 No Cook Play Dough
Materials: 1 cup salt, 2 cups flour, 2 tbsp oil, 2 tbsp cream of tartar, food coloring or used watercolors, 2 cups boiling water.
Combine all dry ingredients in a bowl and make a hole in the center for the oil and the coloring. After mixing the oil and the coloring, add the boiling water into the mixture. Add a lot of flour to firm the messy looking mixture and mix well. After that, you can now take the dough out of the container and start playing it with your little artistic housemates.
There are numerous ways of creating your own versions of crayons, play dough, water colors, and even brushes. Picking those versions that'll encourage your kids to help can make the activity more enriching.