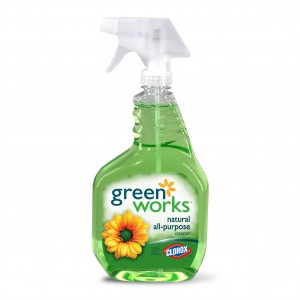 Kitchen, dining room, toilet and living room are commonly used parts of the house that are so essential to clean up daily. These corners of the house can affect to the judgment of the guess; if all of these are orderly and neat, this might lead into their conclusion that people living in this certain home are tidy. After all, our home is a mirror to our personality. On the one hand, an important factor in cleaning is the stain remover/ cleaner. While most household cleaners do their job well, these are not entirely reliable when it comes to our health. Some of them are perilous to our health by the time we inhale or touch the poisonous substances coming from it. Apart from that, these cleaners contain pollutants, which can affect the state of our environment. How about if we be careful in choosing all-purpose cleaners that cannot only remove the dirt in our home but at the same time cannot affect our health? Here below are some of the eco-friendly guides in choosing all-purpose cleaners.
* Full Ingredient Advertisements:
* Never choose products from companies that do not reveal their substances in making all-purpose cleaners. It is so important to know the chemical substances of this certain product for our health. This one suggestion might be a difficult for the consumers since the cleaning product manufacturer does not require jotting down the containing substances on its label. Somehow, other products have done labeling the substances in their products.
* Another thing to observe is that all-purpose cleaners must have disclosed what substances are not inside such as "No ammonia", "No petrochemicals" and some others.
* It's better for us to distinguish "danger" and "poison" from "warning/ caution". Observing danger or poison from the labels of the cleaner might be perilous as we have heard it. It is much better to choose products who have only labeled as warning/ caution for this only warned you that it is harmful, especially, when it is swallowed. However, poison denotes pungency, irritating and flammable in form.
* Stop looking for dubious claims such as "non-toxic", "organic" or even "eco-friendly" cleaners for we all know that all cleaning products contain chemicals that soon destroy the environment.
* Substances that are not Present in the All-Purpose Cleaners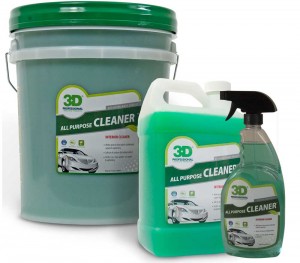 * Alkyl Phenol Ethoxylates, ethylene-diamine-tetra-acetic acid and the salt of it, diazolinidyluria, formaldehyde, sodium hydroxyl methyl glycinate, nitromusks and polycyclic musks and ammonium salts quaternate are some of the substances that must not bear as substances of cleaning products.
* The explosive organic compounds must not be contained more than 6 % (base on weight) in the final products with a boiling point lower than 150 ⁰C. Sprays that contain combustible substances must not be bought. This might lead you to danger.
* Mostly of the cleaning products contain substances that add fragrance. Make sure that the fragrant substances being used by the manufacturer are recommendable by the International Fragrance Association.
* Know the Substances That are Useful For Removing Household Stains
* Ammonia; Ammonia being used in household cleaning are essential in removing dirt. This household ammonia is a solution of ammonium hydroxide (NH3). It is commonly used in cleaning glass window, porcelain, stainless steel or even in the ovens and saturated items to make the surfaces grime-free. It is important to see the label that in cleaning products, ammonia must not contain more than 10 % (by weight).
* Chlorine; It is among the highest volume chemicals in United States. This has an odor pungency that affects our inhaling process whenever we breathe. This has a capability of reacting in hydrogen that results hydrochloric acid. As we frequently observed in some cleaners, it sometimes gives us problem in breathing. It is because it contains too much hydrochloric acid that also irritates our eyes and even our skin whenever we touched it. Out of this cons of chlorines characteristics, it is so useful in our household to have dazzling surfaces and corners of our home. Another thing to remember is that chlorine is not a combustible chemical but it will explode if combined with many substances, for instance acetylene, ether, turpentine, ammonia, natural gas and hydrogen.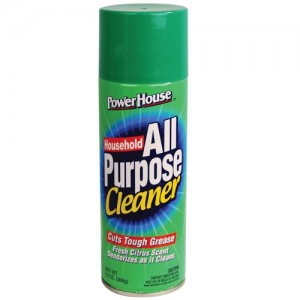 * Petrochemicals; these are chemical products that came from petroleum. As we all know, some petroleum are obtaining fuels and renewable sources. These petrochemicals for cleaning products are formed in organic compound so that it will not explosively form compounds. There are various uses of every particular chemical within this petrochemical compound that contribute to cleaning products.
*This three mentioned substances are just few of the household stain-remover or commonly known as all-purpose cleaners. Conversely, you can also make your own home cleaning solutions by using popular home cleaning product substances like baking soda, lemon, hydrogen peroxide, white vinegar, liquid soap, and of course, water. With a few inspirations from online, you can easily whip your own green home cleaning solution without hurting the environment, your health, and your pocket.